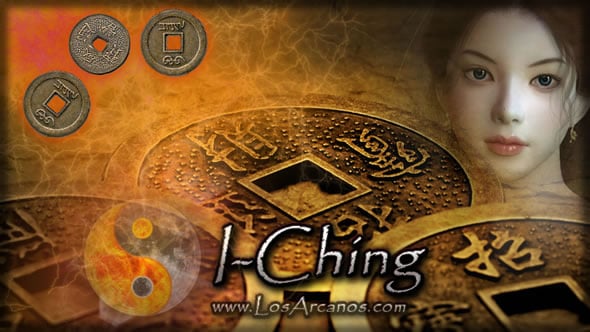 I-CHING Hexagram #56
"The Wanderer"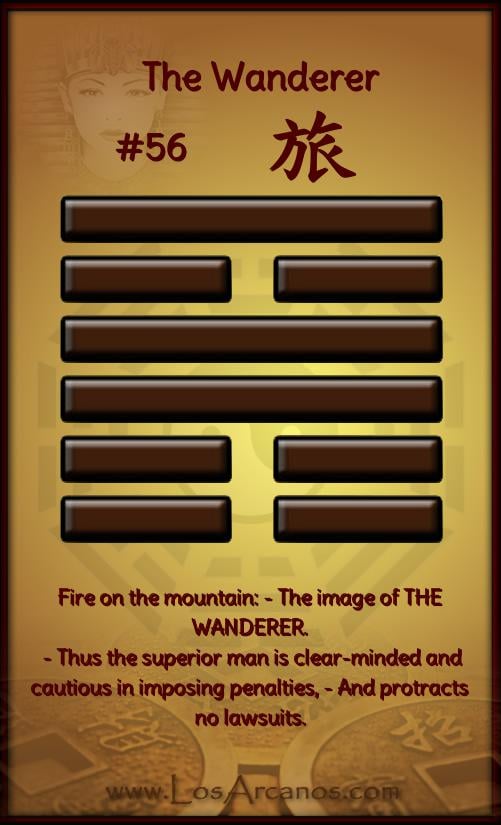 Development and progress possible
It shows the man that it is possible to do ting among unknown people. Carefully observing rules in one's place to live, it is possible to reach a well- known position still among people you don't know very well.
To get started
We are going through a period in which we have approached unfamiliar areas. Of course, everything turns out to be harder than at home. It is necessary to make relationships, but keeping in one's mind he model of those around us. We are, to call it someway, guests, so we should behave as such. However, we move on, bearing in mind our condition of visitor in foreign lands, and we will be successful
To end
We will look for new things in what we are living. The road is hard, and there will be undoubtedly an endless amount of relationships, but these ones won't be friendly, or hostile. We will need to be tactful about the way to treat them. We will find success if in every step we make, we look for the right place.
sentence
Fire on the mountain: - The image of THE WANDERER. - Thus the superior man is clear-minded and cautious in imposing penalties, - And protracts no lawsuits.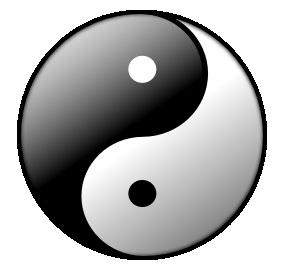 tonalityThrow the coins (i-ching)
HEXAGRAMS
Other free psychic readings
Iching
The I-Ching, or Book of Changes, is the worlds oldest book and earliest known intuitive decision-making system. Based on the binary logic of yin/yang, it is used to derive personal strategy and insights based on natural wisdom -- as pertaining to hum
Today`s I Ching
Today`s I Ching daily hexagram give us an idea about strengths, people, events and spiritual states that will be important today
Learn Tarot
We propose a fun game for you to learn an interpreter each of the tarot cards, it is very simple and entertaining.
Celtic Cross Tarot
The Celtic Cross Tarot reading is probably the oldest and most popular pattern for tarot reading. It has survived so long, because the layout of the cards is simple but powerful. A strong energy has built up around ...