Virgo
The High Priestess
During the next few days of this week, Virginians will find yourself in somewhat enigmatic situations to be resolved, although this would not mean that it was negative, on the contrary, if you manage to have patience to decipher, it could be better than expected. The best days you will have will be 7 and 8 respectively, with the Moon in its Fourth Crescent phase transiting over the sign of Taurus. The Arcane that will govern you this week will be The High Priestess, the number will be 2, and the weekly color will be Orange.
Career Horoscope
The Chariot
A very good week, to start entrepreneurship, as well as to resume, new businesses, projects that would have been half done. Therefore, the most intense demonstrations you will have within the professional and labor sector will come hand in hand, with your intelligence and great patience, to advance in this important aspect. The Arcanum that will govern you for the next few days will be, The Chariot.
Love Horoscope
The Sun
Within the sentimental sphere, it will be a week to conquer true love, the one that can make you and the chosen partner tremble, it could have a strong character, however, this will be very useful to improve each complex situation of the relationship. Take advantage of the situation, if you choose coexistence, it will be a great week to take the plunge. The Charter that will govern you during the current week will be, The Sun.
Health Horoscope
Justice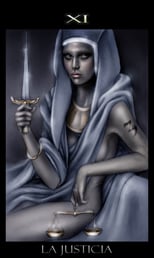 Although the weekly start may bring you some small inconveniences, especially gastrointestinal, you will have the rest of the week, to take advantage of and achieve a balance in all senses of health itself. Care, prevention, and following the indicated treatments could help you a lot to achieve peace of mind. The Charter that will govern you for the next few days will be, Justice.