Pisces
Transformation
A week that will begin in a somewhat unstable way in general, however, with the passage of days, it will become more stable and with more positive energy. The transit of the Sun in the sign of Cancer, will make you feel full in most aspects in which you begin to achieve balance. Beware of excesses of any kind presented to you. The Arcane that will rule you during this week will be Death, the regent number will be 17 and the weekly color will be Navy Blue.
Career Horoscope
Justice (i)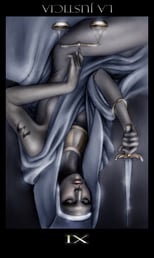 At the beginning of the week, there might be some inconvenience related to colleagues who would be feeling some envy for some achievements that would be coming into your lives in this regard, economic and professional. The most important thing to highlight, will always be the goodwill with which you face each issue to resolve. The card that will govern you during this week will be, Justice in its inverted position.
Love Horoscope
The Lovers
Within the positive that you will have this week, the sentimental plane could turn out to be very attractive. The people who would approach you, would be with good intentions, because the energy you will radiate will be absolutely relaxing and necessary for others. You will be able to enjoy this kind of comfortable experiences. The card that will govern you during this week will be, The Lovers.
Health Horoscope
The High Priestess (i)
In the field of health, you should pay greater attention to certain situations that will need to be resolved, such as an urgent change of diet. On the other hand, as long as you have the possibility of conducting some studies to identify symptoms or any condition that causes discomfort, it would be good to put it into practice, and in this way prevent them from progressing. The card that will govern you during these days will be The High Priestess in its inverted position.