Pisces
Justice
During the next few days, the evolution of the Piscians will be much greater in various aspects of life. The best of the days will be the 18th, with the Moon positioned on your own sign in its Waning phase. Very good time to start making movements of the legal type, are already related to inheritance, inheritance and / or purchase sale of great value. The Arcane that will govern you during this week will be La Justicia, the regent number will be 8 and the weekly color will be Casta?o Claro.
Career Horoscope
Strength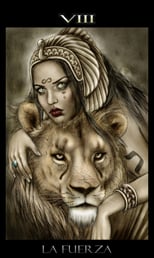 In the labor and professional field, a stage of constant struggle would begin to achieve a goal that for a long time, could be seeking to reach its end. The financial path you are looking for would be much closer as long as you are tolerant of some difficulties that might arise with colleagues and / or bosses at work. The Arcanum that will rule you during this week will be The Force.
Love Horoscope
Wheel of Fortune
Within the sentimental plane, you will have the opportunity of the most open and sincere communication with friendships of which you could be doubting for different reasons. On the other hand, the couple could find themselves in an equilibrium situation, as long as you try to achieve a greater understanding with the problems that you could not lead to a good outcome. The letter that will govern you this week will be, The Wheel of Fortune.
Health Horoscope
The World (i)
Within the scope of health, you could have some ups and downs due to the low defenses you might have during these last times. The consultation with a specialist in the field, the analytical as well as the improvement in the quality of life, will be the most important factors to recover all those who are in a not so good state of health. Try to rest. The letter that will govern you during this week will be The World in its inverted position.