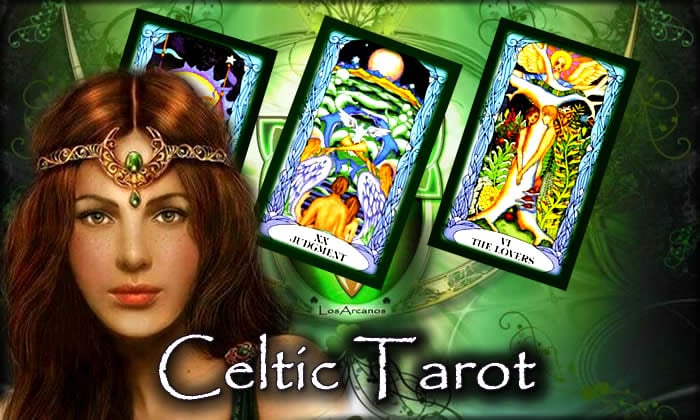 Online Celtic Cross Tarot Reading
Magical practice offers everyone the opportunity to reinvent themselves from the inside out. Why? Because you are a sorceress who has already created the world you inhabit, whether you realize it or not. Magical practice and tarot give you the tools and opportunities to cultivate, explore, and expand that world, and its boundaries are infinite. Just like you.
Our most popular reading! Because of its versatile ability to cover several aspects of a situation in depth, the ten card Celtic Cross is a staple of tarot readings. It features six cards in a distinct cross pattern, with an additional four cards along the side.
As we approach the Celtic culture, it takes us to a mystical world where we see extraordinary landscapes, unbelievable heroes, fairies and goblins that make up this magical people that still live in the hills of Ireland.
Spirits of the air, winds, woods, and flowers, fairies and elves that open the magic world of dreams for men. These charming creatures are part of the imagination since the night that dates go back to the days of the Celts.
This game of cards shows a way which is the game of life and each card includes a secret that will be uncovered for the consultant at the right time. when the cosmos decides to respond . In this game, cards may be guessed
Please enter the following information to enter the Tarot
Online Celtic Cross Tarot Reading
Other free psychic readings
Tarot the Oracle
One of the most enriching readings and for free. It provides specific advice on each subject: love, health, work, trips, business, relationships, money and so forth. Get it now
Astrology Chart
Astrology studies the position and movement of stars. Thanks to their understanding and surveillance, we can establish a relationship between what happens in the sky
Hidden Truth Tarot
We all have or have had inside us unresolved feelings even though sometimes we are not aware of them. Inconveniences, difficulties and complications ...
Part of Fortune
In astrology, the Part of Fortune, sometimes called Fortuna, is the most popular Arabic Part. Arabic Parts are sensitive points in a chart. The Part of Fortune represents worldly success, and is associated with the physical body and health as well.