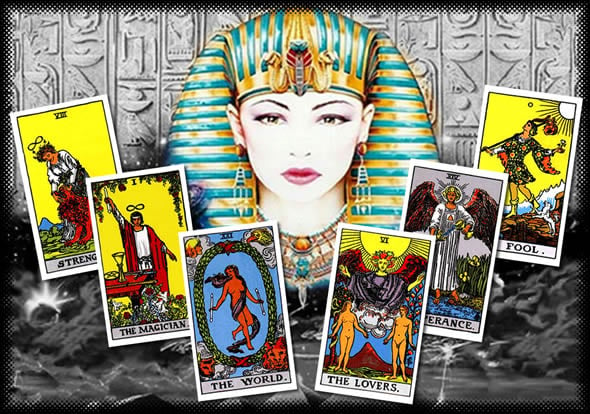 Rider Waite Tarot Free online Reading
Tarot The Oracle with images from TAROT RIDER WAITE
A unique feature of the Rider-Waite deck, and one of the of the principal reasons for its enduring popularity, is that all of the cards, including the Minor Arcana, depict full scenes with figures and symbols. Prior to the Rider-Waite Tarot, the pip cards of almost all tarot decks were marked only with the arrangement of the suit signs -- swords, wands, cups, and coins, or pentacles. The pictorial images on all the cards allow interpretations without the need to repeatedly consult explanatory text. The innovative Minor Arcana, and Pamela Colman Smith`s ability to capture the subtleties of emotion and experience have made the Rider-Waite Tarot a model for the designs of many tarot packs
These cards may be used by anyone; either those who are intuitive and have a highly spiritual level or those who are absolutely on the ground, who are quite rational, calculating and analytical.
You get great results from its reading; the language is accessible; finally, it has information that can be studied and worked out, because it is a well-organized and perfectly structured tarot.
Get a free reading with the Rider-Waite Tarot
Please enter the following information to enter the Tarot
Other free psychic readings
Love Tarot
Love Tarot reading will help you find true love. You will be able to analyze in a better way any problems you face with your partner.
Tarot Cabala
Kabbalah tarot reading is a group of mystical concepts that precede any religions and it is considered a revelation from God to mankind.
Daily Tarot Horoscope
The Today`s Tarot will give you an idea of what your day might look like today. If you don`t like what it has to say, maybe changing your mindset to something more positive or ...
Crossroads Tarot Spread
The Crossroads Tarot reading is generally used when the consultation is about an issue with two different ways to select when we are really ...