Leo
Strength
During the beginning of this week, you might have somewhat unstable days in certain aspects of your lives. However, from the second half of it, the situation will change favorably for the leoninos in general. The best days you will have will be 25, 26, and 27 respectively, with the moon positioned in the sign of Aries, in its growing phase. The arcane that will be governed during this week will be strenght, the number will be 11, and the weekly color will be El Dorado.
Career Horoscope
The Chariot
While the work field will not be one of the best in these coming days for those born under this sign, you will have times when you could devise ways to increase your finances. Those who have a plan, or some specific project for a moderate time, will have the opportunity to carry it out. The arcane that will govern you during this week will be, The Chariot.
Love Horoscope
Temperance
Within the sentimental plane, Joseph will find in a very good position to generate dialogues with those with whom they could, and found something distant. It will also be very good, to generate new relationships in which you can go at your own pace, without the need for pressure, or some other manifestation that you dislike to live. The card that will govern us during this week will be temperance.
Health Horoscope
Judgement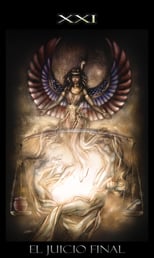 In terms of general, physical, mental, and emotional health, you will have the opportunity to overcome certain problems that you might have afflicted days ago. The most important thing in the coming days not to fall on such pathologies, It will be to pay more attention to yourself. In this way, you will be able to enter into greater harmony with your organism in general. The card that will govern you during this coming week will be judgement.