Leo
The Fool
A week that will begin with some changes, then the necessary peace of mind will come to enjoy them. Some alterations at first, you'll have to live the Lions in general. The best days you will have will be 1 and 2 respectively, with the Moon transiting your own sign, in its Fourth Crescent phase. The Arcanum that will rule you will be The Fool, the number will be 22, and the color will be Old Rose.
Career Horoscope
Wheel of Fortune
In the field of work, it will be a very favorable week, to make decisions regarding whether what you are doing, you like it, or are only doing it to have the financial benefits. The rethinking could be very positive, in order to achieve certain goals that could be somewhat complicated, although not impossible. The Arcanum that will govern you during these days will be, The Wheel of Fortune.
Love Horoscope
The High Priestess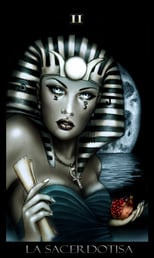 In relation to the sentimental and loving terrain, these days you could find yourself with somewhat shy unions, with few demonstrations, which would not mean that they did not have a great affectionate value. Surrender to the beloved will be something very pleasant to live, and fun will be at your disposal with those closest friends. The Charter that will govern you this week will be, The High Priestess.
Health Horoscope
The Sun (i)
Regarding the field of health, especially the organic sector, some situations could arise that give some general alteration, although the most affected would be the skin. The same could be directly related to skin allergies, which were annoying, although easy to solve, provided that a specialist is visited. The Charter that will govern you this week will be, The Sun in its inverted position.