Leo
The Magician
The continuity of the good astral aspect will be given during the next few days of the week. The best moments to live would be presenting during days 19 and 20, with the Moon positioned in the sign of Aries in its waning phase. You should only have greater attention to the energy that invades you uncontrollably. The Arcane that will rule you during the week will be The Magician, the ruling number will be 1 and the weekly color will be the Old Rose.
Career Horoscope
The Lovers
Very positive days in the workplace, since you will find a work team that will accompany you to improve what could be causing difficulties in the work environment. Good time to conquer new horizons, such as new jobs or the arrival and maintenance of new customers in your company. The Arcane who will rule you during this week will be Los Enamorados.
Love Horoscope
The Emperor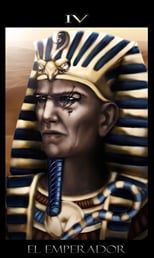 On the sentimental level, an unexpected confession of love towards those born under this sign. Anyway, the intensity with which you will find to start new relationships, could make them short-lived. So you are recommended to be more careful when allowing an approach of your potential candidates to be a couple. The letter that will govern you during the week will be The Emperor.
Health Horoscope
The World (i)
In the field of health, the greatest inconvenience could be caused by climate change, as well as by the lowering of defenses. Whereupon, both situations together, without a doubt could give rise to opportunistic diseases. Good nutrition, attention with trusted professionals and elderly care will be the keys to such improvement. The Charter that will govern you during this week will be The World in its inverted position.