Leo
Strength
At the beginning of the week, especially the first half of the week, you might find something lost with regard to the making of certain specific decisions, especially those related to the legal ground. The best days to perform any kind of movements will be, 22 and 23 respectively, with the Moon positioned in the sign of Sagittarius in its Crescent phase. The Arcane that will rule you during the week will be Strenght, the ruling number will be 11, and the weekly color will be Sky blue.
Career Horoscope
Wheel of Fortune
In terms of work, it will be a week with some changes and surprises, which could be interpreted positively or not as much, depending on your interests. What is no doubt, is that there could be interesting economic growth, which will help you plan purchases and indulge in some whims that were previously somewhat stopped. The Arcane that will govern you this week will be The Wheel of Fortune.
Love Horoscope
The High Priestess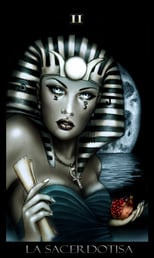 Within the sentimental plane, you will have a week of great changes within your deepest internality, giving you the opportunity to start stable and lasting relationships. You should only take care of the excesses of romanticism, as not all couples would be able to react favorably to this situation. Ideal to start living together. The card that will govern you during the week will be, The High Priestess.
Health Horoscope
The Sun (i)
In relation to overall health, you might have some unexpected changes that could be circumstantial, directly related to the skin sector. The care you should have could be very simple, although it should be noted that it will always be better if you visit a professional you trust for such a plan. The Charter that will govern you this week will be The Sun in its inverted position.