Leo
Transformation
Week in which, you will have days with very good energy to be used to the fullest, with certain care to not generate unnecessary excesses. The best day you will have will be Sunday 6, with the Moon moving over the sign of Aries, in its Fourth Waning phase. The Arcane that will govern you will be Death, the number will be 13, and the color will be Embroidered.
Career Horoscope
The Chariot
On the other hand, within the labor plane, some very interesting offers could be presented during the first half of the week, which will give you the opportunity for growth within whatever profession you have. Taking care of your work tasks will be very necessary these coming days. The Arcane that will govern you during these days will be, The Chariot.
Love Horoscope
Temperance
As for the sentimental terrain, you must pay close attention to the needs of the couple, as well as those who surround you day to day. Susceptibilities, they could find you in live flesh, therefore, they will need calm, peace, and not overwhelming or nervousness. The Charter that will govern you during this week will be, Temperance.
Health Horoscope
Judgement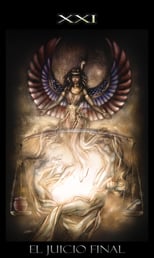 With regard to the level of health in general, you could have some somewhat uncomfortable manifestations, which will be resolved in a short term. However, you should take care of yourself with greater dedication, and try to follow a maintenance that was indicated by a professional of your trust. The Charter that will govern you this week will be, on Judgement.