Leo
The World
The best days you will have to travel during this next week will be, 30 and 31 respectively, with the Moon transiting the Sagittarius sign in its Growing phase. This type of Lunación will help you improve some aspects and negative feelings that you might be feeling, however, it would be convenient to find the balance between the desires and what you really have to be happy in the moment. The Arcane that will rule you during the week will be El Mundo, the ruling number will be 21 and the weekly color will be Turquoise Green.
Career Horoscope
The Star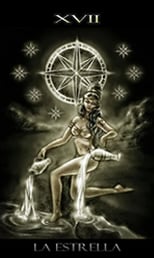 In the labor field, new opportunities for growth could arise within your current employment, as well as for those who are in the job search. Great days to start studying something new, as well as to retake something that you would not have concluded for the reason it was in the past. The will will be fundamental during these days. The Arcanum that will rule you during this week will be The Star.
Love Horoscope
The Lovers
On an astral level, you will find yourself with a positive influence, full of moments in which you can not only enjoy, but also start planning your love future, either with someone you know today. , as it could also be someone from your past who was returning with good intentions. The letter that will govern you during the week will be Los Enamorados.
Health Horoscope
Temperance
Health could have great benefits as long as you start doing other types of activities different from those you already do. Everything related to alternative therapies or whatever the activity that will distract you a little from the everyday, will be extremely positive to achieve an advance in which the stability of that good could remain in time. The Letter that will govern you during this week will be The Temperance.