Aquarius
The Empress
Great week for Aquarians in general, with a very good astral aspect to start new ventures of any kind. The best days of the week will be 8 and 9 respectively, with the Moon transiting over your own sign in its Growing phase. Very good time to start with procedures related to inheritance and / or inheritance. The Arcanum that will rule you during these days will be The Empress, the number will be 3 and the weekly color will be Violet.
Career Horoscope
The Hierophant
In the labor and / or professional field, although new opportunities for doing business might appear, you should not put aside what you already have, and start to improve certain weak points that other people could make you notice. The comments that could be made to them, would not be of bad energy, or jealousy, but would be recommendations from people who appreciate you. Perform an introspection in your being. The Arcanum that will rule you during this week will be The High Priest.
Love Horoscope
The Sun
While within the sentimental terrain you will find yourself somehow in a week again full of passion, also the possibility of loving stability would be present, giving them the opportunity to have something completely different and simple to live. . A special feeling that will leave you in a state of almost continuous happiness, and in turn, would have a very good impact on your environment. The letter that will govern you during these next days will be The Sun.
Health Horoscope
Strength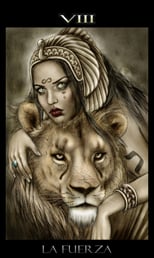 The improvement in health would be present during this week. The time will be great to start with some activities that could have been set aside by different circumstances. The most important thing to keep in mind is, whenever the situation requires it, to be under the appropriate medical and / or professional supervision. That way you can avoid major discomforts. The letter that will govern you during these next days will be The Force.