Aquarius
The High Priestess
This week you probably have only one positive day, the 25th with the Moon positioned on your own sign throughout its journey. The rest will be unstable and doubtful for the Aquarians, when deciding which movements to make, which would be the most convenient and those that would not. Whereupon, the most appropriate thing would be to take into account that indecision as a suggestion of your own intuition, and not make movements where there is no security. The Arcane who will rule you during these days will be the Priestess in her inverted position, the number will be 2 and the weekly color will be Casta?o.
Career Horoscope
The Emperor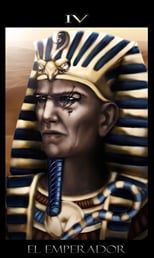 Possibilities at work and professional level, with someone with more experience than you. The fact of accepting it would be of very good taste, since it will help you to improve in several aspects, even in those related to long-term work. Be careful with the credits, there could be a delay in the payment of the same. The Arcanum that will rule you during this week will be The Emperor.
Love Horoscope
The Chariot
In the sentimental field, you will have the opportunity to reconcile yourself in some pending matters with friends and / or relatives. With the sentimental situation, you will have the opportunity to improve in several aspects with the couple that can be a long time, as well as in the new relationships that you will have soon. The letter that will govern you during these next days will be El Carro.
Health Horoscope
The World (i)
Within the field of health, you will have some positive moments, although you should have more attention with what is directly related to the immune system. With which, what is related to the improvements within small pathologies that are related to colds, coughs, and simplicity that generate discomfort. The letter that will govern you during these next days will be The World in its inverted position.