Aquarius
The Fool
During the course of this week, Aquarians will have the first few days of it, with a somewhat irregular energy, which could generate instability in various respects. The best days you will have will be 17 and 18 respectively, going on your own sign, in its Fourth Crescent phase. The Arcane that will rule you will be, The Fool, the weekly number will be 22 and the color will be Bordeaux.
Career Horoscope
Temperance
As for the labor and economic sphere, you will have a week with big and small changes, which would require you to maintain peace of mind, so that every decision you have to make is from calm and not despair. A likely request for money that would come from the hand of someone close, watch out for that. The Charter that will govern you this week will be, Temperance.
Love Horoscope
The Hierophant
As for the sentimental plane, you could have an altered first half weekly, until the second, in which everything that could be in disorder will be solved in a very harmonious and loving way. Peace of mind would be taking over your instinct, and through it you could achieve optimal results. The Arcane that will rule you during these days will be, The Hierophant.
Health Horoscope
The Moon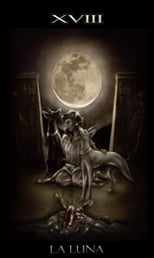 Health may have some situations of need for changes in food, as well as related to anything that causes you stress. Activities that help you improve this situation would be welcome to improve your entire immune system, avoiding infections of any kind. The Charter that will govern you these days will be, The Moon.