Aquarius
The Empress
Very positive and convenient start to the week for Aquarians in general, whether they are from Sun or Rising, and in almost every aspect of life itself. The best day you will have will be Sunday 19th, with the Moon passing over your own sign, in its Fourth Waning phase. The Arcanum that will govern you will be, The Empress, the weekly number will be 3 and the color will be White, very convenient if you could use it in accessories or clothing.
Career Horoscope
The Emperor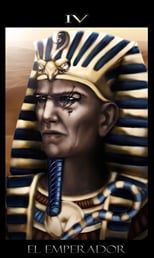 A very good astral aspect, for everything that is related to work. Very good week, to start producing what you really need, either to increase your finances, as well as to position yourself as you deserve for a long time, due to the effort you make in your work. The Arcanum that will rule you this week will be The Emperor.
Love Horoscope
The Chariot
With regard to the love, sentimental and affective sector, the next few days will be presented in a very productive way, to ensure that your interests with someone in particular succeed in a continuous and stable way. The approaches of family and very close friends will be absolutely pleasant to live and enjoy, it will definitely be a successful week in this area. The Charter that will govern you for the next week will be, The Chariot.
Health Horoscope
The Lovers
However, one of the areas of those born under this sign may not be the best of all, it is health in this case. It would be wise to do a checkup, before some discomfort that could appear over the next few days became constant and generated longer organic recovery time. Take good care of yourself in your diet and in your stress. The card that will govern you for the next few days will be The Lovers.