Gemini
The Hermit
The fact of having spent a week with a very good astral aspect days ago, will help you notably to advance in everything you need to improve. However, having the courage with certain deficiencies, you could generate some insecurity when making decisions that were really necessary and serious. Be careful with it, pay more attention. The Arcanum that will rule you during these next days will be El Ermita?o, the number will be 9 and the weekly color will be El BORD?.
Career Horoscope
The Hermit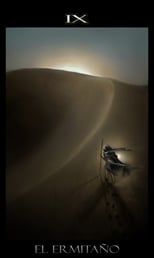 Very good time to make progress within the workplace and / or professional. Without the need to travel, you can advance within what you do, and achieve an improvement in it, studying and evolving. This type of achievement will also bring you, the opportunity for notable and positive economic growth, to be able to make some purchases that are somewhat high in cost. The Arcane that will rule you during this week will be El Ermita? ? o.
Love Horoscope
The Hierophant
Week in which you should have a greater attention on everything that is related to couples, friends and closest family. Some of these people mentioned may need your help and collaboration to achieve a specific objective. It would be convenient to analyze correctly before taking definitive steps, without neglecting your intuition with the help of logic. The card that will rule you during these next days will be The High Priest.
Health Horoscope
The Moon (i)
Within the field of health, some alterations could arise related to everything that is emotional, without ruling out infections that could have to do with any type of germ, although this time it will be more than anything your body affected by the emotional. It would be convenient to carry out some alternative therapies, to achieve the tranquility necessary for improvement. The Arcane that will rule you during this week will be the Moon in its inverted position