Gemini
Wheel of Fortune
Week that would be divided into two stages, the first with some drawbacks related to the general stability of the Geminans. As for the second, everything would begin to flow very favorably and steadily. The best days will be, 10 and 11 respectively, with the Moon positioned in the sign of Aquarius, in its Fourth Waning phase. The Arcane that will govern you will be The Wheel of Fortune, the weekly number will be 10, and the regent color will be Amber.
Career Horoscope
The Hierophant
The employment situation will begin to have very timely moments, to be exploited and achieve a much greater evolution than you have today. Personal growth will be rewarded for a great effort that you may have made in recent times. The Arcane that will govern you this week will be, The Hierophant.
Love Horoscope
The Chariot
Over the next few days, the sentimental terrain will have an opening to what interests you intensely, unexpectedly. On the other hand, it will be a very good week, for everything that is related to communication with the closest, as well as with those who are in a process of knowledge. In this case, it would not only be couples. The Charter that will govern you these days will be, The Chariot.
Health Horoscope
Justice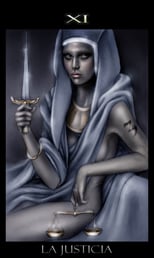 As for the field of health, some setbacks in the same of the previous week, which could begin to be resolved during the current transit. It will always be desirable to visit a specialist to maintain stability within the good in health. The Arcane that will govern you this week will be, Justice.