Gemini
Wheel of Fortune
The current week will begin with a little instability, which will be corrected by reaching the second half of it. The best days will be 30 and one respectively, with the moon positioned in your own sign, in its fourth waning phase. You will eventually have days to begin to solve some somewhat complex situations. The arcane that will rule this week will be the wheel of fortune, the number will be 10, and the weekly color will be old pink.
Career Horoscope
Strength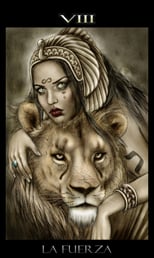 During the current week, the work/professional field could be highly demanded in various points, however, your ability will be much greater to eliminate the adversity of the demand and thus achieve a positioning as well as interesting professionally, economically. self-account would not make a difference on this occasion. The card that will govern this week will be strenght.
Love Horoscope
The Chariot
In terms of emotional and sentimental terrain, Geminans may have unexpected changes in relation to the couple. Those who have a long-time relationship could begin a new stage in which absolute surrender would be the most convenient. Whatever you are trying to start something with someone of great interest, you could do it without too much care, as your astral aspect will be very beneficial. The arcane that will rule will be the chariot.
Health Horoscope
The High Priestess (i)
Within the health level as a whole, small situations may appear to be resolved in a short term. This will happen as long as the necessary and required attention I have a greater dynamics. The sector that was most affected, especially at the beginning of the week, will be the digestive sector, so it would be convenient to monitor both the food and your mood. The arcane that will rule this week will be the priestess in her inverted position.