Gemini
The Moon
A somewhat unstable start to the week for the Geminans in general and in almost every respect, at least until we reach the second half of it. The best days you will have will be 16, 17 and 18 respectively, with the Moon positioned in your own sign, delivering the necessary energy to resolve everything that would have remained unfinished since the beginning of the week. The Arcane that will rule you during these next days will be The Moon, the number will be 18 and the weekly color will be Yellow.
Career Horoscope
The Hierophant
As for the work plane, some situations may begin to manifest in which the greatest possible calm will be needed to make decisions that according to the astral aspect, could be definitive. Anxiety would not be a good advisor to be able to evolve in this aspect, a person with greater experience could help you in a completely disinterested way. The Arcane that will rule you this week will be The Hierophant.
Love Horoscope
The World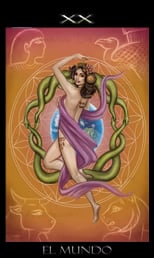 In the sentimental field, it will be a great week to start organizing everything related to partner and/or family developments. From weddings, cohabitations, as well as the possibility of starting the planning of a larger family. It will depend on your enthusiasm, to make your partner feel in some way the same way as you do. The need will be for everyone. The card that will govern you over the next few days will be The World.
Health Horoscope
Judgement (i)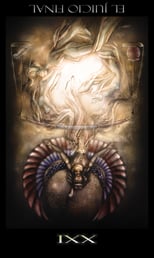 In the health field, some problems could arise related to poor circulation and overwork, which would be positive to try to start an effective treatment recommended by a specialist, in order to evolve in certain pathologies. It will also depend on you how carefully you begin to employ your organism. The Arcane that will rule you during this week will be the Judgement in its inverted position.