Taurus
The Hermit
While the week could begin in a complex and unstable way, you will have good days. They will be 1 and 2 respectively, with the Moon transiting the sign of Capricorn in its Growing phase. This type of Lunación will be very positive to start planning from a trip, to the purchase / sale of something of great value, such as a real estate. Days of deep and serious analysis. The Arcane that will rule you will be during this week will be The Hermit, the number will be 9 and the weekly color will be Orange.
Career Horoscope
Transformation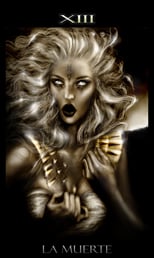 Very good time to close business, ask for a salary increase, change jobs, make new ventures and improve labor relations. Although some complicated days could have happened in the workplace for the Bullfighters, regardless of the reasons why, this week you will have the opportunity to improve what is in disorder, always calmly. The weekly ruling letter will be Death.
Love Horoscope
Wheel of Fortune
In the sentimental field, it will be a good time to slowly approach those with whom you were living a distance from confrontations. Family support will be something very necessary during these next days, and you could continue building something positive in relation to that. Good time for a short trip of pleasure together with friends, relaxation, and distraction. The Arcanum that will rule you this week in the plane of love will be The Wheel of Fortune.
Health Horoscope
The World (i)
In the field of health, discomforts could appear and manifest due to everything that was not in complete order. Stress, low defenses, could be causing small and varied discomforts such as colds, allergies, etc. To achieve an improvement in these aspects, it would be convenient to carry out some stressful activities, no matter which one. The letter that will govern you during these days will be The World in its inverted position.