Taurus
The Tower
Week that will begin with a lot of activity and with the great possibility of improving in certain aspects, after the most complex moments you will have. The best day you will have will be Saturday 31st, with the Moon positioned in your own sign in its Fourth Wing phase. The Arcane that will rule you this week will be La Casa de Dios, the number will be 16, and the weekly color will be Auburn.
Career Horoscope
The Chariot
job situation would be one of the best you will have during the next week in the current week. To make decisions, either change employment or position within it, as well as to increase income by starting to carry out some interesting project that was detained. Good time also for the salary increase. The Arcane that will rule you in the next few days will be, The Chariot.
Love Horoscope
Wheel of Fortune
During the beginning of the week, there could be complicated situations for bullfighting in general, regarding the sentimental plane. However, already going through the second half, everything will tend to improve, since astral aspectation will be absolutely convenient. Therefore, making decisions up to that point, it would be good to analyze it. The Charter that will govern you during the current week will be the Wheel of Fortune.
Health Horoscope
The Magician (i)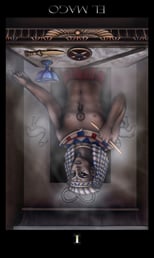 Within the field of health, some inconvenience may arise in the next few days. While nothing would have to be too complicated, some situations could occur to deal with professionals. It would be more than convenient to look for alternative therapies, to balance your mood. The Charter that will govern you in the next few days will be, The Magician in its inverted position.