Taurus
Justice
The best days of the week for the Taurines will be, 14 and 15 respectively, with the Moon moving on your own sign in its waning phase. This type of Lunation will help you improve certain aspects that could be somewhat complex and have direct relation to justice. Whether it's simple administrative issues, or complicated legal situations. The Arcane that will rule you will be during this week will be Justice, the number will be 8 and the weekly color will be Orange.
Career Horoscope
The Lovers
As far as the work and/or professional field is concerned, you will have the opportunity to start making new ventures with several interesting people and with a lot of wisdom in the topic to be dealt with. Those who need collaboration from someone closer, you will also have it continuously and without unexpected cuts. Good time to buy or sell. The weekly regent card will be The Lovers.
Love Horoscope
The Hierophant
Within the sentimental and emotional plane, you will start the week with very good vibes, as you would be receiving very positive news from an unexpected place. Family relationships will tend to become even more entrenched than usual, and you will have a friend in trouble who may be needing your advice and, above all, your attention. The Arcane that will rule you this week on the plane of love will be The Hierophant.
Health Horoscope
Strength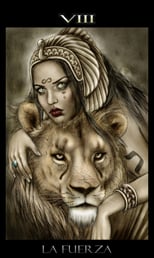 Health in general will be improved due to some medical treatment or indication, as will the fact that you try to do everything you have been instructed to do. The plus of the week would be to try to start with some activity in a mild way, without too much effort that could trigger some side effects. The card that will govern you during these days will be La Strenght.