Taurus
The Hierophant
Week that will tend to start with some general instability, in most aspects, in the life of Bullfighters in general. However, you will have the possibility to improve anything that could be cluttered. The best day you will have will be Saturday 28, with the Moon passing over your own sign, in its Fourth Crescent phase. The Arcanum that will govern you this week will be The Hierophant, the number will be 5 and the weekly color will be Auburn, which would be convenient to use in any type of accessory, as well as in garments.
Career Horoscope
The Empress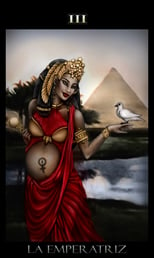 Ideal week to create new ventures, based exclusively on your logical perception, or logical intuition. Whatever you think is really worthwhile, whether it's investing time or some money, will really help you to have growth, which over time, would be becoming stable, with possibilities for more. The Charter that will govern you during the current week will be, The Empress.
Love Horoscope
Temperance
In relation to the sentimental and loving plane, the possibilities of achieving improvements with some people in your environment will be really possible, as long as every type of topic of conversation you undertake is treated from tranquility and pacification. Some loved ones, you will need much more than mentioned, stay tuned. The Charter that will govern you during the current week will be, The Temperance.
Health Horoscope
The Lovers
In the field of health, those born under this sign may have some complications related to physical discomfort, caused either by poor diet, sedentary lifestyle, excessive work, as well as by causes that have to do directly with any type of addictions. It would be wise to make an evaluation and determine the original cause, so that we can eliminate it. The Charter that will govern you for the next few days will be, The Lovers.