Scorpio
The Tower
A beginning of the week with quite instability, at least the first half of the week, and then gradually improve several aspects. The best days you will have in the course of this week will be 12 and 13 respectively, with the Moon positioned in the sign of Pisces, in its Fourth Waning phase. The Arcane that will govern you will be The House of God, the number will be 16, and the color will be Chestnut.
Career Horoscope
The World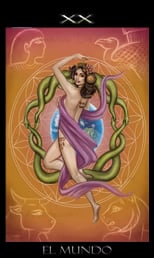 Within the work environment, it will be a week with unexpected offers, which could generate greater well-being both by vocation, as well as by interesting economic growth. While you would not be dealing with extreme wealth, if enough to be able to indulge you from time to time. The Arcane that will govern you for the next few days will be, The World.
Love Horoscope
Temperance
This will be one of the best aspects within the current week, the sentimental and emotional. However, it would be desirable to have intense and genuine dialogues with those with whom you have some kind of difference, could be with the closest family itself, as well as with friends. The Letter that will govern you will be Temperance.
Health Horoscope
The Moon (i)
As for health, especially the emotional one that could then affect physics, you should keep in mind that some situations will progress, and if you neglect your spirit, you could enter a sequence of emotional disorder complicated to solve. Seek peace of mind by performing relaxing tasks. The Charter that will govern you during the current week will be The Moon in its inverted position.