Scorpio
Judgement
The best days you will have this week for the Scorpians would be positioned during the first half and at the beginning of the same. 20 and 21 respectively, with the Moon passing over your own sign in its Crescent phase. This kind of Lunation so favorable for many things, would be above all very good, to close unstable legal situations related to the home. The Arcane that will rule you this week will be Judgement, the number will be 20, and the color of the next days will be Auburn.
Career Horoscope
Wheel of Fortune
In terms of work, it could be one of the best sectors in the coming days for those born under this sign, as you will be able to find solutions to certain issues related to work, and especially the economy. Very good time to invest inside everything you were needing in an orderly manner, without excesses. The card that will govern you this week will be The Wheel of Fortune.
Love Horoscope
The Magician (i)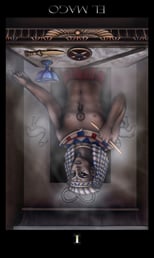 The words you say during the next few days to your closest environment could be negative or cause discomfort due to misunderstandings. With which this week, it will be mostly to listen to what others have to say to you, and thus avoid unnecessary confrontations with loved ones. Patience should be worked with peace of mind. The card that will govern you this week will be The Magician in its inverted position.
Health Horoscope
The Sun
Health will begin a noticeable improvement in various aspects, although you will have to pay greater attention to everything you do as a healthy habit, as it will not always be. Great days to start with treatments for the improvement of conditions, whether the skin or any sector of your body, that will be most exposed. The card that will govern you during these days will be The Sun.