Aries
Transformation
Although the week will start with some instability, you will have a few days to recover what you have been complicated by the circumstances of life. The best days you will have during the current week will be 25 and 26 respectively, with the Moon passing over your own sign in its Crescent phase. Good time to recycle negative aspects of your lives. The Arcane that will rule you during the week will be Death, the Number that will rule you will be 13 and the weekly color will be Terracotta.
Career Horoscope
The Lovers
In the workplace, it will be a week to reconstruct some small situations that would have put you to the test. However, you must use your intuition to make decisions that are the keys to your new job or new venture. Each of them, it would be convenient to do it with someone close. The Arcane that will rule you in the field of work during this week will be Los Enamorados.
Love Horoscope
The High Priestess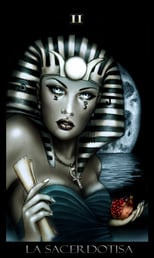 During the next week, in the sentimental aspect, you will have the opportunity to improve relationships, although they will not be exclusively for couples. Emotions will be found in a more sensitive way, although your disposition to achieve certain improvements will be exposed in a greater way thanks to your intention to evolve. The card that will rule you during this week will be The Priestess.
Health Horoscope
Wheel of Fortune (i)
Health, although the first few days could give you a truce to gradually improve, you could have a slight relapse related to the digestive system. Take care of yourself in food, as well as in anxiety, to avoid greater ills. Do some kind of activity related to relaxation. The card that will govern you this week in the field of health will be The Wheel of Fortune in its inverted position.