Aries
Justice
A great start to the Arians in general, the best days to travel will be 20 and 21 respectively, with the Moon traveling over the sign of Sagittarius in its waning phase. Although the most important thing to live will be the experiences in legal movements, there could also be days with a lot of activity with the people of the closest environment. The Arcane that will rule you during the week will be Justice, the Number that will govern you will be 8 and the weekly color will be Green.
Career Horoscope
The Lovers
Within the labor related, you will have the opportunity to start with a new stage within what you are really interested in doing. The development of projects could be very positive, as long as you carry out an exhaustive analysis of what could really be positive in a reasonable time. The Arcane who will rule you in the field of work during this week will be Los Enamorados.
Love Horoscope
The Tower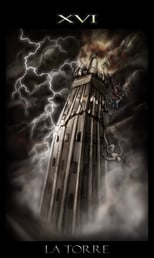 In the sentimental field, you will have the opportunity to get some opportunities to achieve happiness with the loved one. However, you will have to have the wisdom to follow your intuition and realize that some returns could be truly unrealistic and end up hurting your feelings. Pay attention. The letter that will govern you during this week will be The House of God.
Health Horoscope
Temperance
Anything that is related to health, whether physical or emotional, during the first half of the week could have some inconvenience to improve the quality of life. However, maintaining a good quality in terms of food as well as a projection on everything related to alternative therapies, you will do wonders. The letter that will govern you this week in the field of health will be La Templanza.