Aries
Justice
The best days that the Arians will have during this next week will be, 19 and 20 respectively, with the Moon positioned in your own sign in its waning phase. The general astral aspect will allow you to face situations that seemed very complex to solve, especially in matters related to the legal affairs of third parties or even yourselves. The Arcane that will rule you during the week will be Justice, the Number that will govern you will be 8 and the weekly color will be Navy Blue.
Career Horoscope
Strength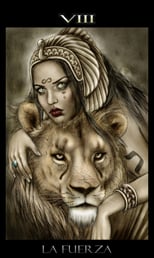 In the labor field, everything will have a noticeable improvement in which you could obtain a job with great stability (this would be for those who do not have it yet). On the other hand, those who have the opportunity of a breakthrough in current work, (whether you are employees or owners) can find a way in which finances have an unexpected increase. Anyway, beware of excessive expenses. The Arcanum who will rule you in the field of work during this week will be The Force.
Love Horoscope
Wheel of Fortune
The first half of this week, it will be great to begin to conquer a new love. However, the astral aspect could bring you someone from the past, which in the end you would have to close cycles in order to begin and fully enjoy the new ones. What was approaching, will have a manifestation of personal growth greater than they expected. The letter that will govern you during this week will be The Wheel of Fortune.
Health Horoscope
The Devil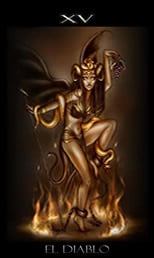 Days in which, you will have the possibility of achieving improvements in all areas of health, as long as your life is not sedentary, and you carry out activities of greater importance. The correct diet, such as the fact of exercising or perhaps alternative therapies, could also help you a lot in improving cell regeneration. The letter that will govern you this week in the field of health will be El Diablo.