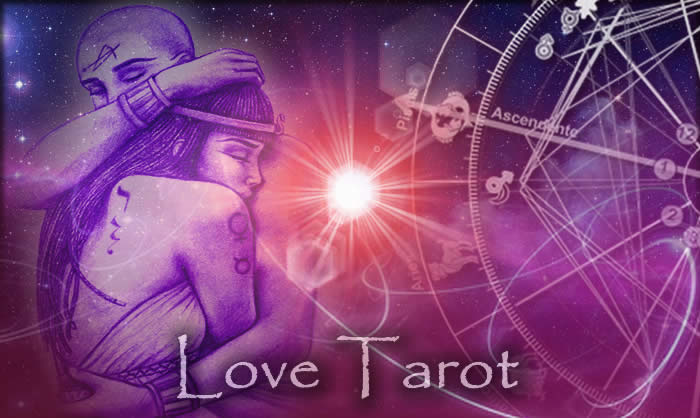 Free Love Tarot Reading
Erotic, passionate love is transcendent yet fleeting. Few experiences in life equal the first few weeks and months of romantic love. Extreme passion teaches us about states of pure love. Once you experience this overwhelming, soul shaking state of being, you need not mourn as it slips away and transforms into something different. It is up to each and every one of us to infuse passionate love, affection, and attention into every aspect of our life and relationships long after the flame has flickered. Cultivating this state is a worthy and pleasurable pursuit even when external factors do not push us there. Passion reveals what is possible, not what is sustainable. The Lovers` intensity reminds us of this valuable lesson.
Love Tarot readings will help you find true love. Find out if things are looking rosy or ropey when it comes to romance. Pick your card from the love tarot.
You will be able to analyze in a better way any problem you face with your partner. Enter to Love Tarot, click on any of the 22 major Arcane cards and take each card to one of the houses. There are houses with different topics: communications, partnership, love, present, sex, friendship and dreams.
Very much like love itself the Tarot shows all facets of life. Our love tarot is meant to reflect the emotional dimension of the loving couple.
Please upload the following information to enter the Tarot reading:
Other free psychic readings
Daily Tarot Horoscope
The Today`s Tarot will give you an idea of what your day might look like today. If you don`t like what it has to say, maybe changing your mindset to something more positive or ...
Celtic Cross Tarot
The Celtic Cross Tarot reading is probably the oldest and most popular pattern for tarot reading. It has survived so long, because the layout of the cards is simple but powerful. A strong energy has built up around ...
Tarot in Favor and Against
Tarot reading in favor and against shows the two different ways that a given situation has and which aspects are in favor and which ones are against
Tarot the Oracle
One of the most enriching readings and for free. It provides specific advice on each subject: love, health, work, trips, business, relationships, money and so forth. Get it now