Capricorn
Justice
Week with positive and constructive days for Capricorns in general. The best of this week, would be presented during half of it, on days 21,22 and 23 respectively, with the Moon positioned in the sign of Taurus in its waning phase. Ideal moment for all types of legal proceedings that you could have something pending, from inheritances, successions as purchase / sale. The Arcane who will rule you during all these days will be La Justicia, the regent number will be 8, and the weekly color will be Casta?o.
Career Horoscope
Wheel of Fortune
Very good time to pay debts, catch up, as well as so that those who owed you money could repair the situation. Over the next few days, it would be great to start with something related to cultivating your intellect. It could be something you already know how to do, as well as new learning about what you like best. The Arcanum that will rule you during this week will be The Wheel of Fortune.
Love Horoscope
The Star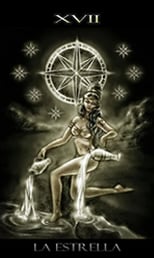 Within the sentimental plane, you could find a week with a lot of light in this aspect. The best to live in the month, thanks to the astral aspect that will be projected. The reappearance of an ancient love could make you feel somewhat undecided, even more in the case of those who have a stable partner or someone for a long time. The letter that will govern you during the next few days will be The Star.
Health Horoscope
The World (i)
Within the field of health, the most altered could be the defenses. Your immune system could have some setbacks due to poor diet and poor exercise. Sedentary lifestyle would be the key to start working on health improvement. Alternative therapies, and without a doubt the main element, visit a professional you trust. The letter that will govern you this week in the field of health will be The World in its inverted position.