Capricorn
Transformation
Complete days of different activities and with moods that will tend to vary until half of it has passed. The best days will be, 23 and 24 respectively, with the Moon positioned in your own sign in its Waning and New phases, which will give you strength in its second phase, to begin to achieve some objectives. The Arcane that will rule you during all these days will be Death, the ruling number will be 13, and the weekly color will be White.
Career Horoscope
Wheel of Fortune
Within the workplace, the professional will interfere with the economic for some days. This means that you must invest in yourselves, in order to obtain a greater growth than the previous one lived and on the other hand to achieve everything that you want although with a great effort not expected. The Arcane that will rule you during this week will be The Wheel of Fortune.
Love Horoscope
Temperance
Moments with better quality within the field of love, approaches, apologies and grudges forgotten to get the opportunity to obtain sincere relationships and with great love. The second half of the week, would be presented in a better way for the love conquests, as well as to make trips to public places and enjoy all this with loved ones. The letter that will govern you during the next days of this week will be The Temperance.
Health Horoscope
The Moon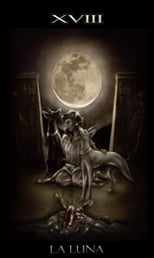 In the field of health, you could have a noticeable improvement in those small inconveniences that you are presenting little by little. In any case, the most convenient thing during these next days would be to try to prevent everything related to the moments of depression or transient sadness. If you had to avoid deep dialogues, you could do it. The letter that will govern you this week in the health plan will be La Luna.