Capricorn
Wheel of Fortune
The best days of the current week for Capricorns will be, 6 and 7 respectively, with the Moon transiting over your own sign in its Growing phase. Super days to perform certain procedures that were directly related to documents and / or related. Better performance in certain matters that could have been slow, good stage to shorten the time of resolutions. The Arcane that will rule you during all these days will be The Wheel of Fortune, the regent number will be 10, and the weekly color will be Green.
Career Horoscope
The Hierophant
In the professional and / or labor field, you should have more attention to some parameters that would be inviting you to make modifications within your performance, since they could be based on specific situations that invite you to do so. The best thing will be to take the advice of those who have greater knowledge, and of those whose intuition you indicate as the desire for improvement of someone close and who loves you well. The Arcanum that will rule you during this week will be The High Priest.
Love Horoscope
The Empress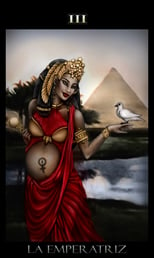 During these next days, the astral aspect will be very good to increase the dose of love given to your loved ones. Moment with great power to get closer to those you want and get some kind of communication that for various reasons could have been truncated. Patience and exposure of feelings will help you improve your emotional quality. The letter that will govern you during the next days of this week will be The Empress.
Health Horoscope
The High Priestess (i)
Within the health plan, some small inconveniences, especially in the digestive sector. The most important thing to note about this ailment would be the poor feeding of some days, which could be induced by the stress or anxiety experienced. Excellent time to request a consultation with a professional you trust, and begin changes in unhealthy habits. The letter that will govern you this week in the field of health will be the Priestess in her inverted position.