Capricorn
Justice
The week in general will become somewhat unstable for Capricorns, as you will have the need to improve certain issues that will be almost impossible to solve in two days. Therefore, you will have to work with patience, as the best days will be within the second half, 24 and 25 respectively, with the Moon passing over your own sign in its Waning phase. The Arcane that will rule you during all these days will be Justice the ruling number will be 8, and the weekly color will be Yellow.
Career Horoscope
The Hierophant
With regard to the work and professional level, you will have the opportunity to have a change of work, performing or a new task, or finding improvement in what you know how to perform with greater efficiency. Do not miss the opportunity of a salary increase for fear of not being able to do so, you will have the strenght needed to achieve very big goals. The Arcane that will rule you this week will be The Hierophant.
Love Horoscope
Wheel of Fortune
As for the sentimental and loving plane, you will have the opportunity to meet new people who are single and eager to change that. On the other hand, a greater commitment from your partner (for those who have it) and a great stability to obtain greater results when it comes to finding decisions together. The card that will govern you during the next few days of this week will be La Rueda de la Fortuna.
Health Horoscope
The Empress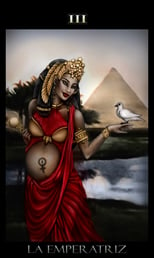 Health in a general environment will have the possibility to improve noticeably due to the perfection of your habits during previous days. This accompanied by the corresponding medical care, will help you to achieve unexpected but very positive advances to continue in the routine of what was really positive for your organism. The card that will govern you this week in the plan of health will be The Empress.