Death Tarot Card Meanings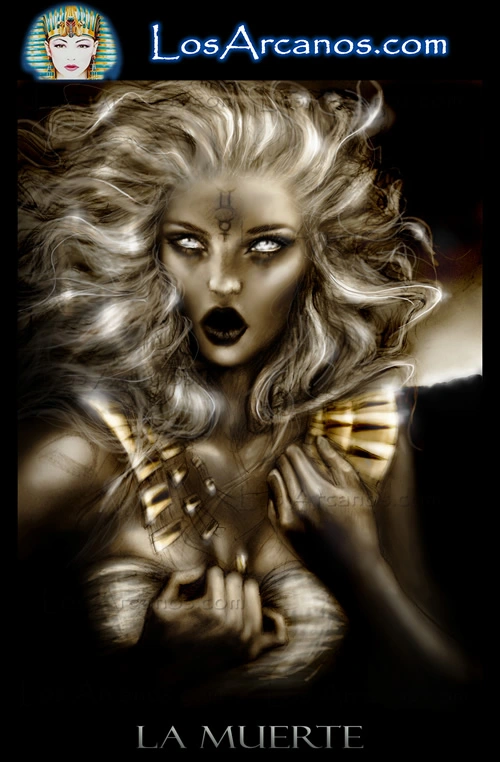 In the readings, death often represents an important end that will initiate a great change. Sign it the end of an era; a time when a door is closing. In such moments, there may be sadness and reluctance, but also relief and a feeling of fullness. Death also suggests going down to the basic. Dying has a way of concentrating on what's important. This card reminds you to trim the unnecessary. Death can also mean that you will experience an inexorable strength. Death is inevitable, and sometimes there are events that are also inescapable. When these moments occur, the best approach is to mount your destiny and see where it takes you.
Death! A powerful energy by the way. Who can look at the dark and skeletal figure of Card 13 and not feel incautious? Here we see the face of our deepest fear, our greatest stranger. We turn away from Death because we think it is annihilation. In tarot (and in life, I would suggest) Death is not a permanent end, but a transition to a new state. Life is eternal in its essence, if not in its form. To grow, to move, to live, we must die to the old to give birth to the new.
It is a truth in tarot work that Card 13 rarely has anything to do with physical death. A responsible card reader never interprets Card 13 in this way because this view is too limiting. Death is not something that happens once to our bodies. It happens continuously, on many levels and not just in the physical. Every moment we die to the present so that the future can develop.
He wants to show us the perpetual movement of creation expressed on the spiritual plane, the perpetual movement of creation; destruction and renewal. On the intellectual plane, the ascension of the Spirit into the divine spheres. On the physical plane, natural death, that is, the transformation of human nature coming at the end of its last period. Change, transformation, death in our lives of something, but it does not necessarily proclaim physical death, in reality what it is telling us is transformation in life.
Death is, in many ways, a commemoration of life. It's spring after a long, cold winter. When spring comes, the earth warms up and new seeds and leaves begin to sprout. In the air reigns a sense of renewal and freshness. Animals, plants and humans are reborn. Death is the symbol of rebirth.