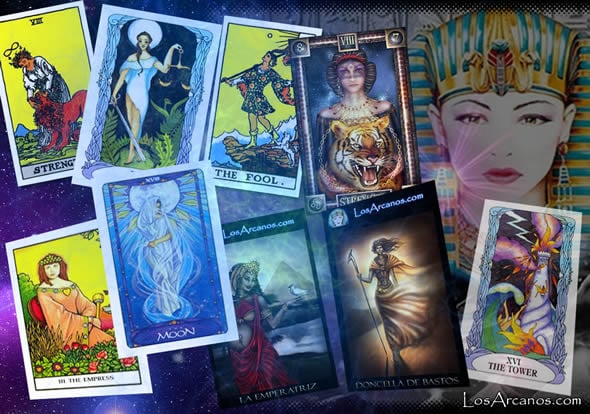 Gilded Tarot
Browse Tarot Decks
'Gilded Tarot', is a simple but exciting Tarot, created by Ciro Marchetti, with deep and intense colors, almost metallic, each card will have you looking at the images on several occasions.
The beautiful and color-saturated imagery on the cards in The Gilded Tarot deck makes it stand out among others.
It is based on the Riders-Waite deck, which gives makes it appealing for those who appreciate the traditional model but are looking for a more visually striking option to fit their needs.
Gilded Tarot
Click on each card to see it in detail
keyboard_backspaceView All Tarot Decks
arrow_forwardLearn Tarot
Learn the meaning of Tarot cards with this fun game, guess based on its description to which Arcanum corresponds. Read the description of the Arcanum of the Tarot that we show you below and based on what it suggests, its meaning, select from the four cards that we show you, which is the correct one.
You May Also Like
Tarot Past, Present and Future
The analysis of any subject, when time plays an important role, can be carried out through this specific tarot reading.
Learn Tarot
Select which Tarot card the following description corresponds to
Yes or No Tarot
Free one card Tarot reading Yes or No, Tarot reading YES or NO is a spread that answers concrete and precise questions. The YES or NO Tarot reading, can easily remove your doubts...