Sagittarius
The Empress
One of the best weeks that Sagittarians will travel in general. The transit of the sun in your own sign, or a very particular energy will be delivered with which you will be able to perform many activities that could be paralyzed for different reasons. The best day to conclude all the good of the week will be, the five with the moon positioned in Leo's sign in its fourth waning phase. The arcane that will govern you for the next few days will be, The Empress, the number will be three and the weekly color will be pink.
Career Horoscope
Temperance
As for the work field, before accepting a new work proposal that would be presented during this next week, you will have to make an analysis of what is best for you, since not always the new should be better in the old. The opportunities presented to you during this week, it would be advisable to leave them on pause until you are safer. The arcane that will rule this week will be temperance.
Love Horoscope
The Chariot
Within the sentimental terrain, opportunities begin to appear little by little. A love from the past, what will try to relate to you again to try to have a stable relationship. While it will be your decision that defines what will happen, the person of the past will return with his intentions very clear and with the deepest love than ever. The card that will govern during this week on the sentimental terrain will be, the car.
Health Horoscope
The Emperor (i)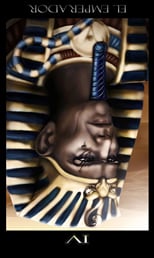 Within both mental and emotional physical health, you will need to have more attention to each of the activities you perform during the current week. Lack of attention could lead to minor accidents, such as when exercising, as well as when homework is being performed. Twists, small burns, etc. The card that will govern during this week will be, the emperor in his inverted position.