Sagittarius
Transformation
Week that will have a very good start, to get energized in a forceful way. The best days will be 12 and 13 respectively, with the Moon passing on the sign of Aries in its waning phase. This type of Lunation will help you solve certain puzzles that seemed somewhat complex, and you will be able to live life with greater tranquility and freedom. The Arcane that will rule you during these coming days will be Death in its inverted position, the regent number will be 17 and the weekly color will be Sky blue.
Career Horoscope
The Chariot
In terms of work, you should pay more attention to what you really want for your future, as some situations may arise that do not allow you to evolve what you really want and deserve. That is why it would be advisable to fix some movements related to important investments, and avoid making mistakes for hastening. The Arcane that will rule you throughout this week will be The Chariot.
Love Horoscope
The Emperor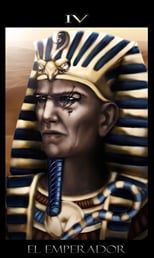 Within the sentimental and emotional level, you will have the opportunity to improve some situations that could not have been solved for different reasons. However, you must be very attentive to the movements that your environment (couple, friends, family), could make to achieve a better quality of relationship. Whatever you give, you will receive in duplicate. The card that will govern you this week will be The Emperor.
Health Horoscope
Temperance
Very good time to start exercising both the mind and the body, although it would not be necessary a totally extreme exercise, if it would be very nice to try to perform some that were simple so that your circulatory system, muscles and bone sector would be in very good shape for the next few days to come. The card that will govern you this week will be La Templanza.