Sagittarius
Strength
A week that could begin with some general instability in the life of the Sagittarians. However, during the second half of it, the situation tends to improve markedly in relation to what would have messed you up. The best days will be 30 and 31 respectively, with the Moon transiting over your own sign in its Growing phase. The Arcanum that will rule you during these next days will be The Force, the regent number will be 11 and the weekly color will be the Old Rose.
Career Horoscope
Wheel of Fortune
Within the workplace, the situation will tend to improve some specific points, such as the deal you have with people close to you at work. On this occasion, you could get the attention of someone who will help you improve in the economic field, and in this way, begin to improve your finances. The Arcanum that will rule you during this week will be The Wheel of Fortune.
Love Horoscope
Temperance
Week in which the good streak will continue on the sentimental ground and in every way. The family will find themselves looking for new opportunities to achieve full satisfaction in everything that is related to your well-being. Super days for reconciliations with those people of difficult understanding. Patience will be one of the greatest weekly virtues. The letter that will govern you during this week will be The Temperance.
Health Horoscope
Justice (i)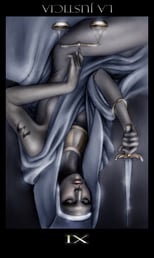 In the field of health, some inconveniences could arise although most of them would be a quick solution as long as you consult a trusted professional if the case warrants. On the other hand, it will be a positive time to start some kind of exercise to improve your quality of life, something that was simple, walks, meditation, etc. The letter that will govern you during this week will be Justice in its inverted position.