Sagittarius
The Hermit
The best days that the Sagittarians will have during the current week will be 19 and 20 respectively, with the Moon positioned in the sign of Aries in its waning phase. This type of Lunaci?n, would be positive to begin to carry out or carry out projects that involve a lot of mental effort, as well as great perseverance. Very good time to sell what is difficult to do. The Arcanum that will rule you during these next days will be The Hermitage, the regent number will be 9 and the weekly color will be the ?? Mbar.
Career Horoscope
The Hierophant
Within the work plane, a stage will begin in which you can start something new and positive from the financial projection as much as the intellectual one. The growth would have a somewhat slow progress, although the most important thing on this occasion would be the concentration and support that you will receive from close people in the work and family environment. The Arcanum that will rule you during this week will be The High Priest.
Love Horoscope
The Chariot
The continuity of the positive moments within the sentimental plane will be stable for the next few days, as long as you do not neglect good coexistence and communication with your loved ones. The couple could bring you proposals and news of very good energy and with a promising future, whatever is temporary could become permanent. The letter that will govern you during this week will be El Carro.
Health Horoscope
Strength (i)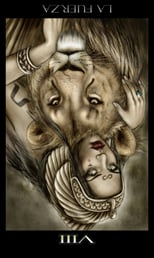 In the field of health, some inconveniences of the hormonal type could arise, which could be manifested more by women than by men. However, this will not leave you exempt from the discomforts that they could cause both in the physical and mental bodies. Something in a bad mood, which will last a few days until it returns to normal. The letter that will govern you during this week will be The Force in its inverted position.