Sagittarius
Wheel of Fortune
A very special week with a lot of energy for Sagittarians in general. The best days will be 22 and 23 respectively with the Moon passing over your own sign in its Crescent phase. During the second half of the current week, you will have the opportunity to improve certain situations that may have been difficult days ago. The Arcane that will rule you over the next few days will be The Wheel of Fortune, the ruling number will be 10 and the weekly color will be Orange.
Career Horoscope
The Hierophant
As for the work and professional field, you should take into account the opinion of other people who have agreed to improve the quality of the work you do, and it would be advisable to begin to understand these movements, as well as listen to each request for improvement those who have the greatest experience in the chosen employment. The Arcane that will rule you throughout this week will be The Hierophant.
Love Horoscope
The Empress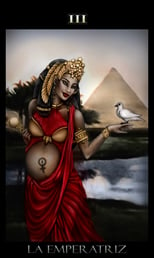 Within the sentimental and loving plane, you will get greater benefits related to that which was somewhat stagnant, such as the evolution of a love relationship with great complicated opportunities to achieve. On the other hand, the rapprochement of some friendship that had moved away could greatly improve your mood these days. The card that will govern you this week will be The Empress.
Health Horoscope
The World (i)
With regard to overall health, you may have relatively positive days, although some may make you feel somewhat exhausting because of the amount of physical activity you will have. It would be wise to try to relax, perform less physical activities, and rest the mind from any kind of activity that is too stressful. The card that will govern you this week will be El Mundo in its inverted position.