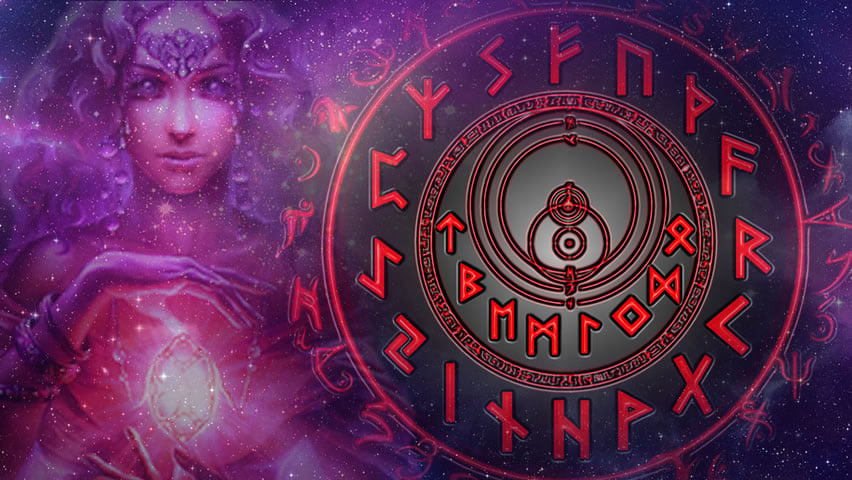 Free Rune Reading
Runes have been used as a means of communication and divination for centuries. The Elder Futhark alphabet used on this site is one of the oldest known forms of runic alphabet; it comprises 24 runes and originates from northern Europe
The word "rune" itself comes from an early Anglo-Saxon word meaning "secret" or "mystery", and they remain an enigma to the world at large. Runes were initially most popular among Wiccans and modern pagans, but have enjoyed unprecedented mainstream adoption in the past 30 years.
Oracles shows us a guide, a map, a way to behave according to the position of the stars, the arcane mysteries, the runes, or any other similar system that lie between the physical sidereal world and the mysterious one; however, they never provide with a final word.
That is why, to arouse fanaticism in one answer interferes with one`s intuition flow.
Remember, it takes some time to get familiar with the procedure, but one you learn it, you`ll appreciate the results.

visibilityGet your free rune reading
Touch on each of the Runes to see its content
Other free psychic readings
Iching
The I-Ching, or Book of Changes, is the worlds oldest book and earliest known intuitive decision-making system. Based on the binary logic of yin/yang, it is used to derive personal strategy and insights based on natural wisdom -- as pertaining to hum
Celtic Cross Tarot
The Celtic Cross Tarot reading is probably the oldest and most popular pattern for tarot reading. It has survived so long, because the layout of the cards is simple but powerful. A strong energy has built up around ...
Learn Tarot
We propose a fun game for you to learn an interpreter each of the tarot cards, it is very simple and entertaining.
Moon Sign
The Moon represents human psyche. The emotional body of man. It's indicative of a person`s emotions and feelings. It gives an intuitional nature, taste, youth, love of poetry, music, attractive looks and sensuality.