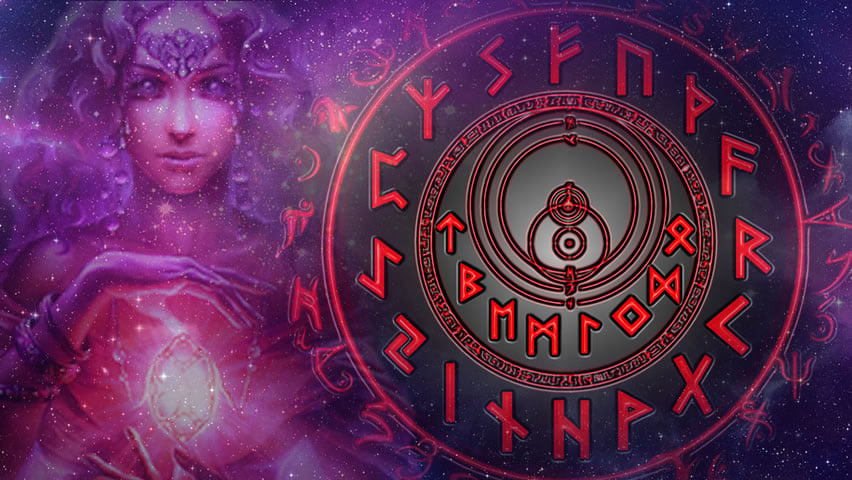 The Sowelu Rune

Totality / Vital Forces
The Sun
Other names of this Rune :
Sigel, Sowelo, Saewelô o Sig
Element: Fire
Keys: Fire, advance, strength, success, passion
Sowelu WITH THE TAROT
The Sun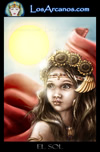 This is a Rune of great power that signals a moment of deep regeneration, a search for totality. It indicates the need to become aware of your essence in order to express it in a creative way, thus increasing your vital force.
It also indicates the need to admit something that you have long denied, something that has remained in the shadow. Now is the time to bring it into the light and allow the Sun to bathe it with new energies.
MESSAGE FROM Sowelu
It may be wise to withdraw from a stressful situation, remembering that withdrawal at the appropriate time is a sign of strength and not weakness. Practice the art of doing without doing.
ASK "THE WHAT?" TO Sowelu
It tells there is strength, talent and power. There is no place for lies; there is plenty of light. All moves on vigorously. It is not about a limited progress to individuality, but to generality. The influence of a superior power changes circumstances into a favorable position.
ASK "WHY?" TO Sowelu
The answer to why Sowelu, refers to brightness that shows up and imposes itself. Things that were unnoticed start to be largely appreciated because all is revitalized according to the truth. Those points that were dark give no room for doubt anymore.
ASK "THE HOW?" TO Sowelu
Sowelu suggests us to be positive and move on while we enjoy good things that appear in our way. One has to breathe new life into things, have an optimistic approach and leave aside selfishness. On the other hand, it is advisable to bring to light whatever is needed, and do not leave things in the dark or in between. Telling the truth is the best to do.
ASK "THE FOR WHAT?" TO Sowelu
It helps us to get to know our individual strengths and learn to use them. It is about knowing how to stand out brilliantly in a moment when there is space for power or enhancement. The end refers to stand in a place of honor, or where truth prevails. This rune has no inversion.
ASK "WHEN?" TO Sowelu
Sowelu refers to the best moment: a period of enlightenment. It is the time of a positive development which leads to its peak. It is also the brightest step in opposition to darkness. In other situations, this rune may refer to noon, that is, zenith. The moment Sowelu talks about is the one in which magnificent matters take place.
ASK "WHERE?" TO Sowelu
Sowelu sets us in a place that, at first, is bright and warm. It is a good, positive and attractive place. It may be outdoors or a place to learn; it is associated with good education and excellence. Among the many things Sowelu may refer to, we will mention: a beach, a solarium, the tropics, an exhibition center and a light living room. In general, it applies to any place that shines individually.
ASK "THE WHO?" TO Sowelu
Sowelu describes someone with some personal charming and he is the center of attention. It may also refer to a person who has abilities to be a leader or manager. It is about a star, that is, someone who has already reached success or is on the way to it. It also describes an honest person.

visibilityEnter the Runic Oracle
Touch on each of the Runes to see its content
Other free psychic readings
Iching
The I-Ching, or Book of Changes, is the worlds oldest book and earliest known intuitive decision-making system. Based on the binary logic of yin/yang, it is used to derive personal strategy and insights based on natural wisdom -- as pertaining to hum
Moon Sign
The Moon represents human psyche. The emotional body of man. It's indicative of a person`s emotions and feelings. It gives an intuitional nature, taste, youth, love of poetry, music, attractive looks and sensuality.
Astrology Chart
Astrology studies the position and movement of stars. Thanks to their understanding and surveillance, we can establish a relationship between what happens in the sky
Today`s I Ching
Today`s I Ching daily hexagram give us an idea about strengths, people, events and spiritual states that will be important today