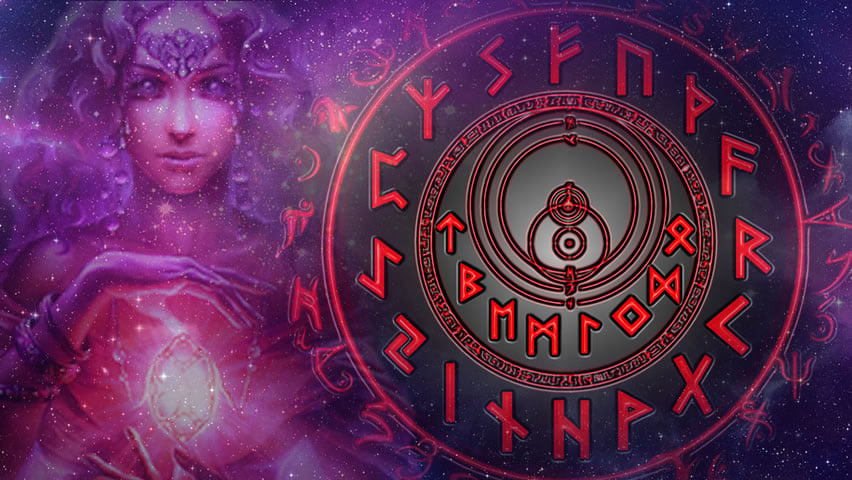 The Thurisaz Rune

The Door
The God Thor
Other names of this Rune :
Thiuth, Thorn y Tours
Element: Air
Keys: fight between Good and Evil, possibility to choose between two options
Thurisaz WITH THE TAROT
The Devil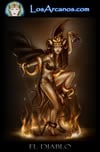 Thurisaz WITH THE HOROSCOPE
Libra
Thurisaz points out the presence of new options that are opening up in front of you. However, it is advisable to stop in front of the threshold before crossing it and look at the path that brought you to this place.
This Rune indicates the need not to act yet, but to examine past experiences and circumstances before continuing towards success. It is not the time to make decisions, but rather to strengthen your ability to wait.
MESSAGE FROM Thurisaz
Review your past carefully. Observe it, bless it, let go of whatever you need to let go, and then go through the Door.
ASK "THE WHAT?" TO Thurisaz
Thurisaz tells us there is no way to give in: The battle is harsh, and the risks to end up hurt are high; hostility does not stop and actions turn out painful. The situation itself is embarrassing, and circumstances lie in the middle of what is wrong and what is right, within an atmosphere that ends up being cruel. Responsibility can not be avoided; improvement only depends on right decisions, though they seem to be unrewarding.
ASK "WHY?" TO Thurisaz
The answer to why Thurisaz, refers to the fact that reality features its bad side, opposed to all good things that would be common to consider under the circumstances they live in. A wound that would go unnoticed or would be not so important in other situation; in this case, not only does it hurt and causes pain, but it also makes to face reality to overcome it.
ASK "THE HOW?" TO Thurisaz
Thurisaz tells us to choose, decide, even if it hurts; that is to say, we have to pass the test even if we result hurt, which is inevitable. We can not be led into errors; there is no right or possible way out that stop us to feel the harshness of this road; any easy solution is false and takes us nowhere. It is better to fight for and end up hurt than move on a safe but wrong path.
ASK "THE FOR WHAT?" TO Thurisaz
It helps to remind us our primitive nature, where instinctive protection of humanity is still among us. The end is self-preservation. We find a solution to our pain.
ASK "WHEN?" TO Thurisaz
Thurisaz takes us to a moment difficult", it is also tricky and hard to deal with. It is a period of danger, protection and attacks. It is a moment in which anything can hurt or cause pain. It is about a period of transition that seems never get to an end if one does not take the right position. The moment Thurisaz talks about is the one in which interferences show up.
ASK "WHERE?" TO Thurisaz
At the beginning, Thurisiaz takes us to an uncomfortable, harsh and dangerous place, which also has many problems. This is a place where one can hurt oneself, and it is quite difficult to live in. It is also a place of aggressive and overwhelming environment. It generally has great dimension and it is not warm at all. Thurisiaz may be talking of places such as jails, a place of torture, a scary place, a field or land with traps, a place where one it is not welcomed and there is no room for feeling at ease.
ASK "THE WHO?" TO Thurisaz
This rune describes someone who helps de weak. In another sense, it may refer to a person who torments himself because of the circumstances; he is in a terrible pain.

visibilityEnter the Runic Oracle
Touch on each of the Runes to see its content
Other free psychic readings
Learn Tarot
We propose a fun game for you to learn an interpreter each of the tarot cards, it is very simple and entertaining.
Astrology Chart
Astrology studies the position and movement of stars. Thanks to their understanding and surveillance, we can establish a relationship between what happens in the sky
Iching
The I-Ching, or Book of Changes, is the worlds oldest book and earliest known intuitive decision-making system. Based on the binary logic of yin/yang, it is used to derive personal strategy and insights based on natural wisdom -- as pertaining to hum
Celtic Cross Tarot
The Celtic Cross Tarot reading is probably the oldest and most popular pattern for tarot reading. It has survived so long, because the layout of the cards is simple but powerful. A strong energy has built up around ...