Cancer
The Emperor
The best days of this week for the Cancun people will be, 25 and 26 respectively, with the Moon transited over your own sign in its Crescent phase. The energy acquired by the stars will help you make decisions that might seem a bit difficult to make, however, you will have the courage to face whatever it takes to achieve a greater balance. The Arcane that will rule you during this week will be The Emperor, the ruling number will be 4, and the weekly color will be El Rosa Viejo.
Career Horoscope
The Empress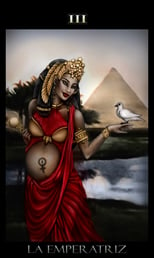 Very good time at work to start and resume tasks that may have been half done. The results may not be what you initially wanted, however, with the passage of time and the great perseverance that characterizes those born under this sign, it will make you achieve truly phenomenal achievements and with great gratitude towards the environment that will help you. The Arcane that will rule you during this week will be The Empress.
Love Horoscope
Wheel of Fortune
On the sentimental and emotional level, you will go through days in which it will not be easy to take a path to continue. Although the family will support you the most in this new event, you yourselves may feel somewhat doubtful, at least the first half of the week. Communications will be resumed unexpectedly and with great joy, everything will begin to order slowly and safely. The card that will rule you in the field of love will be The Wheel of Fortune.
Health Horoscope
Temperance
Within the field of health, a calm and ideal week could manifest for physical as well as emotional recoveries. Those who should undergo some type of minor surgery, you will find yourself at a good time to do it without major risks. The most important thing for this week would be to maintain emotional balance to avoid moments of helplessness. The Arcane that will rule you during these days will be La Temperance.