Cancer
Wheel of Fortune
During the beginning of this week, small discomforts could arise that would be resolved with enough patience that each one carries within himself. The best days will be 28 and 29 respectively, with the Moon transiting the sign of Scorpio in its New and Growing phases. Very good energy to obtain small achievements in the short term. The Arcane that will rule you during this week will be The Wheel of Fortune, the regent number will be 10, and the weekly color will be the Old Rose.
Career Horoscope
The Hierophant
A weekly process at work and / or professional level, with great growth both within the work itself, as well as in the economic field. These results could be noticed in a short period of time, as long as you continue with the perseverance of the hard work. Good advice that will be given by people close to your personal environment. The Arcanum who will rule you during these days will be the High Priest.
Love Horoscope
The Magician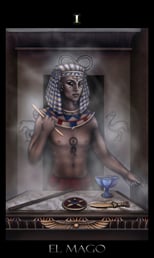 Very good week to start relationships that contain everything necessary to make it a lasting and loving relationship. The passion you could wake up in other people, would lead you to feel more attractive than ever. Take the opportunity to show who really interests you your most intense and interesting qualities. The letter that will govern you in the field of love will be The Magician.
Health Horoscope
The World (i)
Some discomforts caused mostly by the climatic changes that could be presented during the next few days. Having a good diet and quality of life could effectively improve your immune system, and make these small negative health situations short-lived. The letter that will govern you during this week will be The World in its inverted position.