Career Horoscope
The Hierophant
Within the work plane, it would not be convenient to carry out transactions of the type of investments that are too high, although of small amounts for personal projects. Beware of making loans to people close and not so close, the return of it could be very difficult to meet. The Arcanum who will rule you during these days will be the High Priest in his inverted position.
Love Horoscope
The Sun
Very good week to make changes and changes of address, close people could help you start a new stage and get the peace of mind that you need so much. A possible wedding at the door, with very nice details that could surprise those born under this sign. The letter that will govern you in the field of love will be The Sun.
Health Horoscope
Justice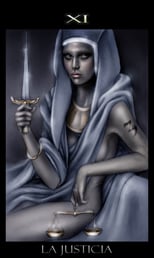 The week will be presented with some setbacks although they could be circumstantial, in the case of seeking improvement in some specific situations, you will have the opportunity to achieve it with great patience and making each of the points indicated by the doctors professionals who attend you. The letter that will govern you this week will be Justice.