Cancer
The Hermit
The best of the week, although somewhat overwhelming for many Cancerians, will be Mercury and Mars transiting this sign, this astral astros shows you the moment of strategy, of the new and good (depending on you) that you are going to make. Week to highlight the integrity, and above all, highlight what we say and do is concordant in its entirety for yourselves and the outside. The Arcanum that will rule you during this week will be The Hermit, the regent number will be 9, and the weekly color will be White.
Career Horoscope
The Emperor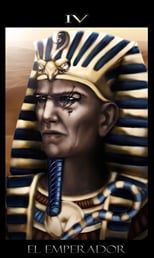 Within the labor field, the situation could be mostly positive, since you will find yourself in a plan of analysis and continuous strategy with the closest colleagues. The fact of listening to them and trying to reach an agreement on the diversity of opinions, could be extremely favorable to achieve very positive goals for the nearest future. The Arcanum that will rule you during these days will be The Emperor.
Love Horoscope
The Hierophant
On the sentimental level, the situation could be very interesting as long as you give the couple what they really want to deliver. The same could be very intuitive and so discover some parameters that are not entirely sincere on your part, but more than anything were made to please the other. You will have to be yourself always. The letter that will rule you in the field of love will be The High Priest in his inverted position.
Health Horoscope
The Chariot
The concentration that you will use during this week in course, will be extreme, with which, the headaches for a clearly stressful reason, could end up generating discomfort in other sectors. These types of discomforts are usually solved with the help of alternative therapies and mild exercise. Of course, in the most complex cases, it will always be convenient to visit a professional of your confidence. The card that will govern you during this week will be El Carro.