Cancer
Strength
Really great start of the week for the Cancer overall. The best day you will have during this week will be the 18th, with the Moon passing over the sign of Scorpio in its Crescent phase, delivering all that seductive energy that characterizes you, and obtaining great results in small movements. The Arcane that will rule you this week will be La Strenght, the regent number will be 11, and the weekly color will be El Plado.
Career Horoscope
The Lovers
At the work and professional level, it will be a great week, for those who have as their main job the sale. It could be of tangible elements, as well as services of any category. The most interesting thing will be the comfort you will achieve that your clients, colleagues and/or superiors could achieve through your projects. The Arcane that will rule you this week will be The Lovers.
Love Horoscope
The Star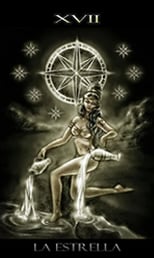 This will be one of the aspects that could do best during these days, as they could conquer the desired person, in a very subtle and intelligent way. A special charm, you will have to be taken advantage of everything you need to conquer, as it would not only be a stable couple. The card that will govern you in the field of love will be The Star.
Health Horoscope
The High Priestess (i)
Health could have some small mishap that would be resolved in a relatively short period of time. The pathologies that could be more noticeable, would be related to the endocrine sector, with which, also, changes in attitude would be present during these next days. Beware of sudden mood swings. The Arcane that will rule you during these days will be The High Priestess in its inverted position.