Cancer
The High Priestess
At the beginning of the week, there will be some circumstantial mismatches, which could change the mood of the Cancer. The most friendly days you will have will be, 13 and 14, respectively with the Moon positioned in the sign of Taurus, in its Fourth Crescent phase. The Arcane that will govern you will be The High Priestess, the number will be 2 and the color will be Navy Blue.
Career Horoscope
Temperance
Very good time for analysis within the work and/or professional field, with the possibility of improving increases in your finances. External aid could be very useful, however, the most wise will be to make the decisions you might consider wise. The Arcane that will govern you during these days will be, Temperance.
Love Horoscope
Transformation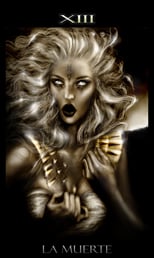 The second half of the current week will be the right one to solve certain issues on a sentimental level, especially with the couple, as well as with the closest loved ones. Beware to tell certain secrets those who could be unreliable friends, sifter more such relationships. The letter that will govern you will be Death.
Health Horoscope
Wheel of Fortune (i)
As for the level of health, at all levels, it will maintain a fairly positive and convenient situation, as long as you follow the instructions that a professional would have recommended you. Care in food, especially in what had reference to excesses. The Charter that will govern you during the current week will be, The Wheel of Fortune in its inverted position.