Libra
The Star
The best days that you will have during this week will be 21 and 22 respectively, with the Moon positioned in the sign of Aquarius in its Waning phase. The beginning of the week itself and until after the second half, could be a bit overwhelming in some aspects, a lot of demand without having foreseen it in advance. Until these two days arrive in which you will be able to recover absolute tranquility. The Arcane that will rule you during this week will be The Star, the number will be 17, and the weekly color will be the Celestial.
Career Horoscope
The Hierophant (i)
At the professional level, although it could become a fairly stable week, by the course of the week, could occur certain events that would leave you moody enough with the environment. This type of situation will be circumstantial and you will be able to return to normal calm within work, you will only need some patience. The Arcanum that will rule you during this week in this area will be The High Priest in his inverted position.
Love Horoscope
The Devil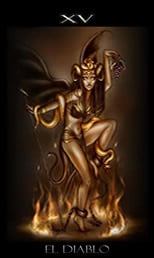 A week with very good vibes in emotional and sentimental for the Librans, since you will have the opportunity to make proposals to the couple, as for example to establish a serious and firm within it. The sincere delivery of your feelings in front of her will be the most appropriate for a love achieved and lived with greater tranquility. The Arcanum that will rule you on the sentimental level during this week will be El Diablo.
Health Horoscope
Judgement (i)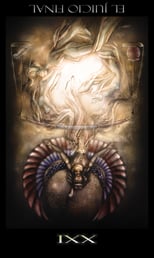 Health will be very good, although with some ailments and discomforts that would be especially in the environment of the bone sector, shoulders, knees, hips, spine, etc. However, those who have gone through some situation of discomfort the previous week, during the course of this can recover clearly from it. The Arcanum that will rule you during this week will be The Judgment in its inverted position.