Libra
Temperance
The week that begins, you will have various situations to enjoy, as well as some, to pay attention to the decisions made or to make. The best days you will have will be 9 and 10 respectively, with the Moon moving over the sign of Gemini, in its Fourth Waning and New phases. The Arcane that will govern you will be La Temperanza, the weekly number will be 14 and the color will be Green Water.
Career Horoscope
The Chariot
With regard to the labour level, the possibility of a change in this sector would be coming, provided that each Bookano felt happy to do it. The good news that will come, will be directly related to this issue, since professional growth, will also be accompanied by rising finances. The Arcane that will govern you this week will be, The Chariot.
Love Horoscope
Wheel of Fortune
With regard to the sentimental terrain, you should be more careful when it comes to saying things around you, as it could be misinterpreted, any kind of unusual comment on your part. The second part of the week, it will be positive to start doing different activities with your closest environment. The Letter that will govern you during these days will be The Wheel of Fortune.
Health Horoscope
Judgement (i)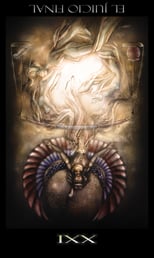 Within the field of health, it will behave quite conveniently, however, it should be noted that sometime in the second half of the week, some kind of physical discomfort could arise, due to low defenses. With which, food and tranquility, will be the key to achieving definitive improvement. The Card that will govern you these days will be Judgement in its inverted position.