Libra
The Devil
Week with a lot of activity for those born under this sign, however, there could be some inconveniences that were not imagined. In any case, you will have the opportunity to improve this situation due to your great ability to dialogue and the patience that the stars will give you over the next few days. The Arcane that will rule you during this week will be El Diablo, the number will be 14, and the weekly color will be El Chocolate.
Career Horoscope
Transformation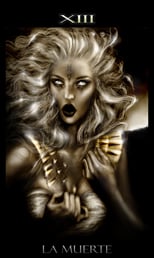 Very good time for an advance of the labor and professional type, as long as you move, because it would be almost impossible that it will arrive at your door. It would be an effort of several years or months, which will give you recognition in various aspects. Do not let yourself be influenced by the negative of the same, because as you already know, you will have people with their positive side and the others. Your work also deserves recognition, an economic increase. The Arcane that will rule you during this week in this field will be Death.
Love Horoscope
The Empress (i)
Everything that is related to emotions, as well as feelings, could be attacked by abusive people. With which, it would be convenient to try to avoid all kinds of confrontation with those around you. Your own preservation will be absolutely necessary to achieve goals and achieve emotional stability. The Arcane that will rule you in the sentimental plane during this week will be The Empress in her inverted position.
Health Horoscope
The High Priestess (i)
In the field of both physical and emotional health, you will have various situations, one of them (and the most conflictive) could be directly related to everything related to the endocrine system, since some hormones are not being found in a very correct way within your organism. A visit to a professional would be indicated in the case. The Arcane that will rule you during this week will be The Priestess in her inverted position.