Libra
The Moon
The current week could be divided into two parts, since the first half would be quite instable in different aspects of the life of the Libranos in general. The best days you will have will be 17 and 18 respectively, traveling on the sign of Aquarius, in its Fourth Crescent phase. The Arcane that will rule you will be The Moon, the weekly number will be 18 and the color will be Auburn.
Career Horoscope
The Lovers
Within the field of work and/or professional, it would be advisable to avoid discussions with colleagues, clients and/or bosses. As soon as the first few days elapsed, those born under this sign, who had some kind of project in mind, it would be very wise to try to start carrying it out, as it could generate many benefits in various respects. The Arcane that will rule you this week will be, The Lovers.
Love Horoscope
Temperance
With regard to the sentimental plane, the first part of the week would not be the most suitable for making decisions of whatever kind, concerning this area. However, after that period, you can start to improve everything, including somewhat blurring relationships that could have been created a long time ago. Only patience will be necessary. The Charter that will govern you during these days will be Temperance.
Health Horoscope
The Magician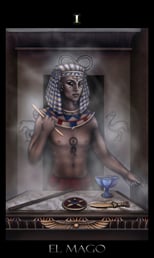 As for health, you will have the chance to improve everything that would have broken down days ago. However, taking care of yourself and having special prevention in distractions regarding physical activities will be absolutely necessary to avoid minor but annoying accidents (falls, sprains). The Charter that will govern you these days will be, The Magician.