Libra
Transformation
The weekly start could have some important changes, although the most, you will have to understand them in a very analytical way, and not in a too emotional way. Any change that occurs will be for the better. The best days you'll have will be 21 and 22 respectively, with the Moon in its Quarter Waning phase. The Arcanum that will rule you will be Death, The weekly number will be 13, and the ruling color will be Green Turquoise.
Career Horoscope
The Chariot
A great strenght and vitality, you will have the next few days within the work plane, obtaining unexpectedly favorable conditions for this sector. A little rest from time to time would not be bad at all, since it will be necessary to face, the amount of work you could have and the alleged customers (where appropriate), with a massive arrival. The Arcanum that will rule you these days will be, The Chariot.
Love Horoscope
The Moon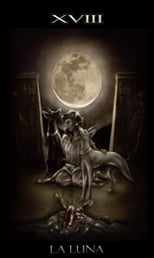 Although during the next week you will have, most days with great situations to be enjoyed, whether with your partner, family, and/or very close friends, the probability of feeling a little unsafe will be very much on you. Therefore, it would be convenient to look for spaces in which demonstrations of affection make you feel mostly relaxed. The Charter that will govern you these days will be, The Moon.
Health Horoscope
Temperance
As for the field of health in general, it will be days in which your inner energy will flow in an almost inexplicable way, granting you well-being, to generate strenght s, and alleviate everything that could be controversial for certain sectors of your organism. Taking care of yourself will be part of the key to maintaining good health. The Charter that will govern you this week will be, La Templanza.