Libra
Strength
The best days you will have this week will be, 16, 17 and 18 respectively, with the Moon positioned in the Gemini sign in its waning phase. Although to get to this good astral energy, you must first go through a few days that will not be quite pleasant to travel. You will need patience enough to pass them with the necessary fortitude. The Arcane that will rule you during this week will be The Strenght inverted, the number will be 11, and the weekly color will be Violet.
Career Horoscope
The Lovers
In the field of work, some sequences that might not be entirely favorable at the beginning of the week. However, already passing through the second half of it could be positive and shape projects that were being complicated and difficult to solve. The help of a family member or close friend will help you improve in different aspects of the work. The Arcane that will rule you this week on this ground will be The Lovers.
Love Horoscope
The Star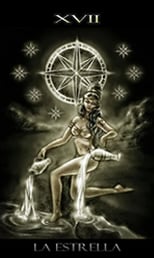 As for the sentimental plane, you will have the opportunity to plan new situations for the family or the couple. On the other hand, the opportunity to be happy in a stable relationship would also be presented during the course of the week. You will have the opportunity to have new relationships, as well as to strengthen those that are already close to you. The Arcane that will rule you on the sentimental plane this week will be The Star.
Health Horoscope
Wheel of Fortune (i)
As for health, some problems related to the digestive system may arise. While it would not be serious in principle, it would be advisable to try to seek help, as well as the possibility of conducting specific studies to avoid the spread of discomfort that you might be experiencing. The Arcane that will rule you this week will be the Wheel of Fortune in its inverted position.