The Star Tarot Card Meanings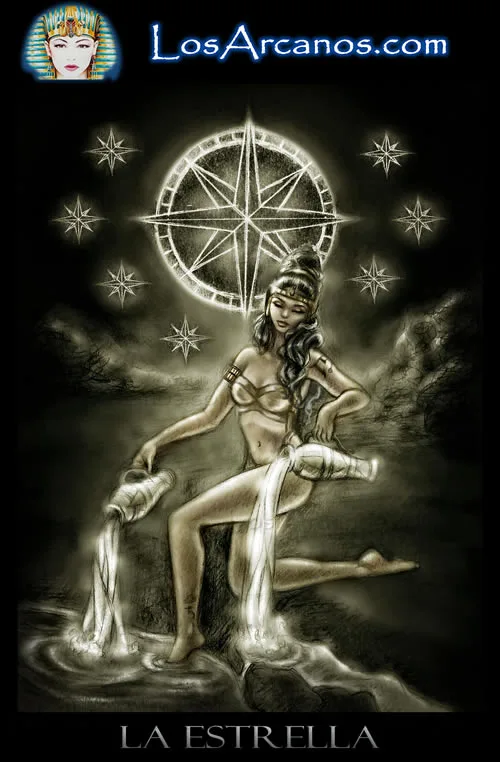 The Star: it is related to hope and expresses, on the spiritual plane, immortality, eternal life not of the physical but rather related to the intellectual plane, the inner light that illuminates the spirit.
In the readings, the Star is very welcome when pain and despair have overwhelmed us. In our darkest moments, we need to know that there is hope, that there is light at the end of the tunnel. The Star is the opposite of the Devil who robbed us of our faith in the future. Card 17 offers the promise that we can eventually find peace of mind. The Star also reminds us that we must open our hearts and release our fears and doubts. If you have been holding yourself in any way, now is the time to give generously.
It is important to remember that the Star is inspiring, but it is not a card of practical solutions or final answers. Really without hope we can achieve nothing, but hope is only the beginning. When you see Card 17, know that you are on the right track. Its goals and aspirations are blessed, but to achieve them, it must take positive action. Use the star light to guide you in your efforts.
On the physical plane, the hope that everything will turn out well. The Star represents a new perception, a new one of seeing things, consciousness, symbol of Light and Divine Energy, from which a new hope arises and the connection of our Spirit and our intuition with the afterlife.