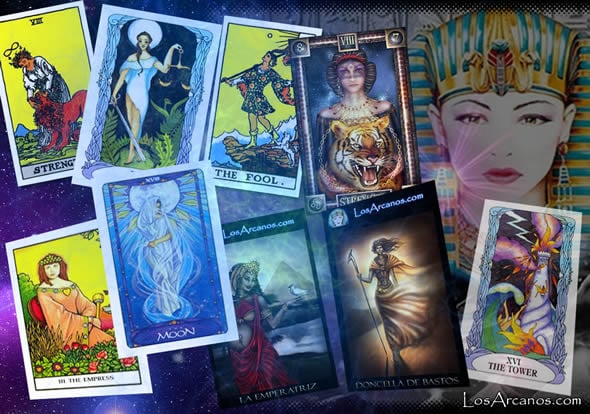 A Heavenly Host Tarot
Browse Tarot Decks
Tarot with beautiful illustrations forms this original oracle inspired by angelic beings and their world. He reminds us that they have the gift of protecting us and guiding us with their eternal love.
They are the starting point for illuminated reflections suitable for small daily problems, but also for the great challenges of life.
A Heavenly Host Tarot
Click on each card to see it in detail
keyboard_backspaceView All Tarot Decks
arrow_forwardLearn Tarot
Learn the meaning of Tarot cards with this fun game, guess based on its description to which Arcanum corresponds. Read the description of the Arcanum of the Tarot that we show you below and based on what it suggests, its meaning, select from the four cards that we show you, which is the correct one.
You May Also Like
Daily Tarot Horoscope
The Today`s Tarot will give you an idea of what your day might look like today. If you don`t like what it has to say, maybe changing your mindset to something more positive or ...
Celtic Cross Tarot
The Celtic Cross Tarot reading is probably the oldest and most popular pattern for tarot reading. It has survived so long, because the layout of the cards is simple but powerful. A strong energy has built up around ...
Crossroads Tarot Spread
The Crossroads Tarot reading is generally used when the consultation is about an issue with two different ways to select when we are really ...
Learn Tarot
Select which Tarot card the following description corresponds to