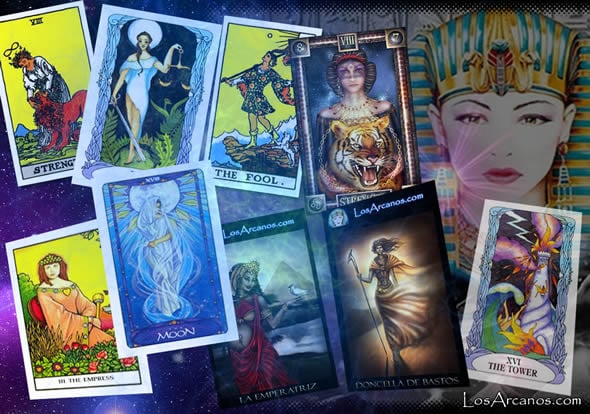 Tarot Fenestra
Browse Tarot Decks
Spectacular Tarot, perfectly designed with a very elaborate border and with beautiful illustrations. In this work the elements of mythology are detailed art deco and also symbolize Japanese art.
Fine and delicate like the roses that frame the face of the cards. Soft but no less expressive colors. This tarot has the characteristic of not saturating the view with strong colors or too many meanings; In this way the images allow your perception to flow and flow without stopping at numbers, letters, symbols etc, etc.
Tarot Fenestra
Click on each card to see it in detail
keyboard_backspaceView All Tarot Decks
arrow_forwardLearn Tarot
Learn the meaning of Tarot cards with this fun game, guess based on its description to which Arcanum corresponds. Read the description of the Arcanum of the Tarot that we show you below and based on what it suggests, its meaning, select from the four cards that we show you, which is the correct one.
You May Also Like
Learn Tarot
Select which Tarot card the following description corresponds to
Tarot the Oracle
One of the most enriching readings and for free. It provides specific advice on each subject: love, health, work, trips, business, relationships, money and so forth. Get it now
Crossroads Tarot Spread
The Crossroads Tarot reading is generally used when the consultation is about an issue with two different ways to select when we are really ...
Astrology Chart
Astrology studies the position and movement of stars. Thanks to their understanding and surveillance, we can establish a relationship between what happens in the sky