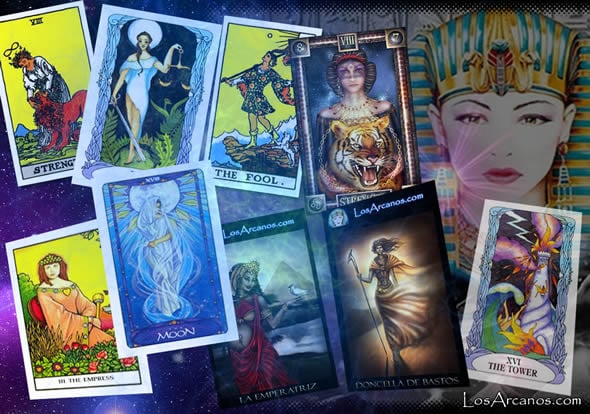 Tarot Rider
Browse Tarot Decks
The Rider-Waite Tarot is a classic Tarot deck, perhaps the most well-known in the Western world. It is often called the first modern Tarot deck, as the cards drawn by Pamela Colman-Smith and commissioned by Waite were the first to use detailed pictures on the minor arcana cards.
The Rider-Waite tarot deck is considered the gold standard among the tarot community. This deck offers vibrant and classic interpretations of each major and minor arcana card.
Although this deck originated in 1909, it still remains one of the best tarot decks in any collection. I definitely recommend this deck if you're completely new to tarot because most of the tarot card meaning descriptions are based on this tarot deck.
Tarot Rider
Click on each card to see it in detail
keyboard_backspaceView All Tarot Decks
arrow_forwardLearn Tarot
Learn the meaning of Tarot cards with this fun game, guess based on its description to which Arcanum corresponds. Read the description of the Arcanum of the Tarot that we show you below and based on what it suggests, its meaning, select from the four cards that we show you, which is the correct one.
Yes or No Tarot
Free one card Tarot reading Yes or No, Tarot reading YES or NO is a spread that answers concrete and precise questions. The YES or NO Tarot reading, can easily remove your doubts...
Celtic Cross Tarot
The Celtic Cross Tarot reading is probably the oldest and most popular pattern for tarot reading. It has survived so long, because the layout of the cards is simple but powerful. A strong energy has built up around ...
Tarot in Favor and Against
Tarot reading in favor and against shows the two different ways that a given situation has and which aspects are in favor and which ones are against
Crossroads Tarot Spread
The Crossroads Tarot reading is generally used when the consultation is about an issue with two different ways to select when we are really ...