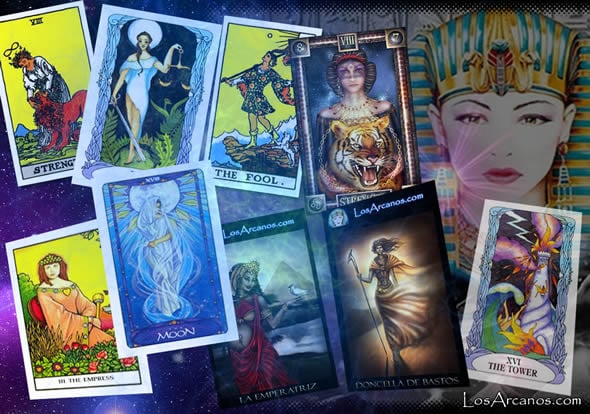 Revelations Tarot
Browse Tarot Decks
The Revelations Tarot deck has imagery that is reminiscent of a stained glass window. The depictions are beautifully illustrated and double-ended, each displaying an upright and reversed image in the center of the card.
The Revelations Tarot is a unique tarot deck with fully reversible cards, allowing an interesting perspective on the energy at stake
Revelations Tarot
Click on each card to see it in detail
keyboard_backspaceView All Tarot Decks
arrow_forwardLearn Tarot
Learn the meaning of Tarot cards with this fun game, guess based on its description to which Arcanum corresponds. Read the description of the Arcanum of the Tarot that we show you below and based on what it suggests, its meaning, select from the four cards that we show you, which is the correct one.
You May Also Like
Tarot in Favor and Against
Tarot reading in favor and against shows the two different ways that a given situation has and which aspects are in favor and which ones are against
Learn Tarot
Select which Tarot card the following description corresponds to
Hidden Truth Tarot
We all have or have had inside us unresolved feelings even though sometimes we are not aware of them. Inconveniences, difficulties and complications ...
Tarot Past, Present and Future
The analysis of any subject, when time plays an important role, can be carried out through this specific tarot reading.