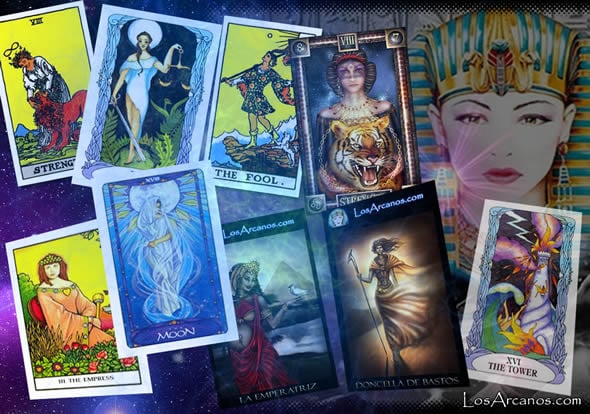 The Light Seer's Tarot
Browse Tarot Decks
This 78-card tarot deck is a healing tool and guide to explore both the light and shadow sides of our nature. By reimagining the traditional tarot archetypes and symbols in a contemporary, boho, and intuitive style, The Light Seer's Tarot expresses the light and shadow sides of our natures and explores the lessons that can be learned from both.
The expressive characters who live within the landscapes of the cards tell stories, ask questions, and provide guidance. This deck is an ideal companion as you seek to uncover the places in your life-and in yourself-that are most in need of illumination.
Light Seers Tarot
Click on each card to see it in detail
keyboard_backspaceView All Tarot Decks
arrow_forwardLearn Tarot
Learn the meaning of Tarot cards with this fun game, guess based on its description to which Arcanum corresponds. Read the description of the Arcanum of the Tarot that we show you below and based on what it suggests, its meaning, select from the four cards that we show you, which is the correct one.
You May Also Like
Astrology Chart
Astrology studies the position and movement of stars. Thanks to their understanding and surveillance, we can establish a relationship between what happens in the sky
Tarot Card Meanings
earn the basic meanings of Tarot reading through explanations of the Major Arcane, Minor Arcane and Court cards in Thirteen`s Tarot Card Meanings.
Daily Tarot Horoscope
The Today`s Tarot will give you an idea of what your day might look like today. If you don`t like what it has to say, maybe changing your mindset to something more positive or ...
Tarot the Oracle
One of the most enriching readings and for free. It provides specific advice on each subject: love, health, work, trips, business, relationships, money and so forth. Get it now