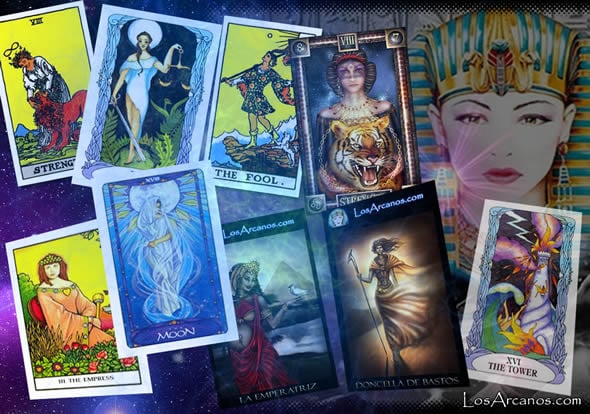 Tarot of the Sacred Circle
Browse Tarot Decks
The Sacred Circle Tarot is a deck of seventy-eight cards based on the pagan heritage of Britain and Ireland, their sacred rites, and the symbolic images of their tradition. The work is a mixture of drawings, photographs and computer generated images.
The objective of this work, according to its authors, was to formulate a deck that was not only based on ancient traditions, but had immediate relevance for the modern practitioner, using key symbols to uncover the deepest levels of pagan teaching.
The Circle to which the title refers, not only alludes to the Wheel of the Year, but to the sacred circles of the landscape and the cycles of life: spiritual, material and emotional.
Tarot of the Sacred Circle
Click on each card to see it in detail
keyboard_backspaceView All Tarot Decks
arrow_forwardLearn Tarot
Learn the meaning of Tarot cards with this fun game, guess based on its description to which Arcanum corresponds. Read the description of the Arcanum of the Tarot that we show you below and based on what it suggests, its meaning, select from the four cards that we show you, which is the correct one.
You May Also Like
Celtic Cross Tarot
The Celtic Cross Tarot reading is probably the oldest and most popular pattern for tarot reading. It has survived so long, because the layout of the cards is simple but powerful. A strong energy has built up around ...
Learn Tarot
Select which Tarot card the following description corresponds to
Tarot Card Meanings
earn the basic meanings of Tarot reading through explanations of the Major Arcane, Minor Arcane and Court cards in Thirteen`s Tarot Card Meanings.
Love Tarot
Love Tarot reading will help you find true love. You will be able to analyze in a better way any problems you face with your partner.