The Modern Witch Tarot
Browse Tarot Decks
Lisa Sterle
Tarot has never looked more sophisticated and contemporary! Acclaimed illustrator Lisa Sterle marries the symbolism of the traditional Rider-Waite-Smith deck with youthful, stylish characters and items from our modern lives. With its diversity and all-female celebration of womanhood, this vibrant, fashion-forward, and colorful deck brings fun and fresh air to the tarot!
The 78 cards of the tarot deck are rich with meaning—archetypes like The Magician, The Empress, and The Chariot reflect our lived experience and are a mirror into the ways in which we interact with the world. Acclaimed artist Lisa Sterle takes these symbols into contemporary life with vibrant art that celebrates the diversity, excitement, and energy of the new kind of magic that is happening in this world. The Modern Witch Tarot Deck is the answer to your questions about the past, the present, and whatever the future may hold, and its empowering messages will help you take the next step toward whatever you desire.
The Modern Witch Tarot Deck
Click on each card to see it in detail
keyboard_backspaceView All Tarot Decks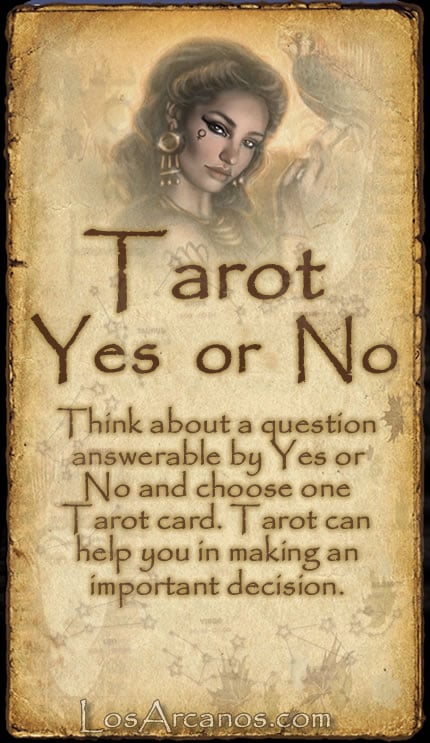 arrow_forwardTarot Yes or
Think about a question answerable by Yes or No and choose one Tarot card. Tarot can help you in making an important decision.
arrow_forwardLearn Tarot
Learn the meaning of Tarot cards with this fun game, guess based on its description to which Arcanum corresponds. Read the description of the Arcanum of the Tarot that we show you below and based on what it suggests, its meaning, select from the four cards that we show you, which is the correct one.
Other free psychic readings
Tarot in Favor and Against
Tarot reading in favor and against shows the two different ways that a given situation has and which aspects are in favor and which ones are against
Hidden Truth Tarot
We all have or have had inside us unresolved feelings even though sometimes we are not aware of them. Inconveniences, difficulties and complications ...
Tarot Past, Present and Future
The analysis of any subject, when time plays an important role, can be carried out through this specific tarot reading.
Learn Tarot
Select which Tarot card the following description corresponds to