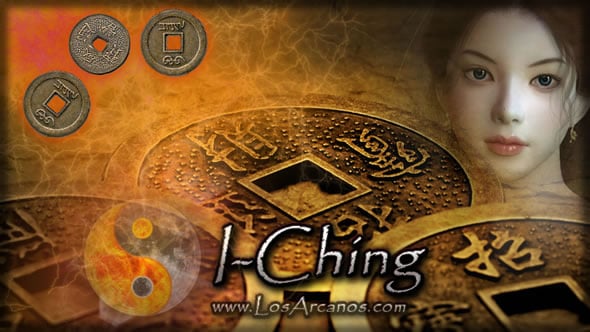 I-CHING Hexagram #50
"The Caldron"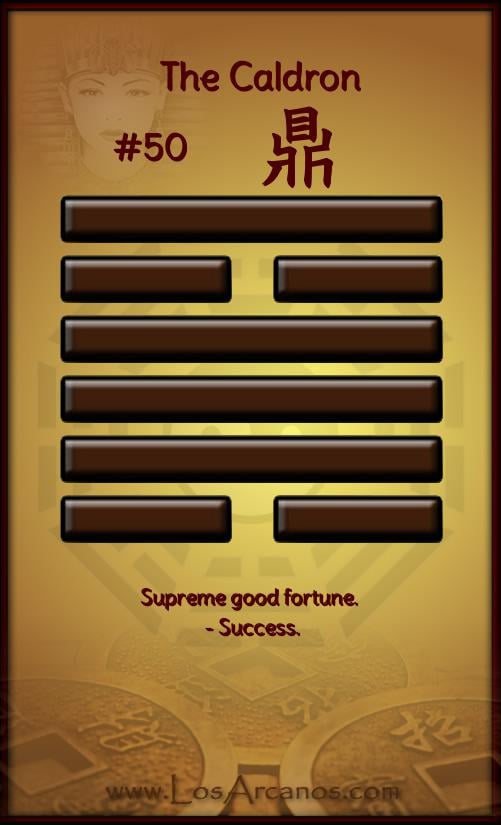 Li The Seesawing, Fire. Sun The Soft, Wind, Wood. Along with THE PIT, these are the only two hexagrams that represent concrete objects made by men. It represents the flame fed by the wood and the wind; it suggests the idea of preparing food.
It teaches the man that changing his attitude towards new things, he is received by others successfully. The ear and sight become sharp with delicacy, then, men can face changes happily.
To get started
We are at a stage in which things are changing. Step by step, with soft movements, everything around us is finding its real place. How can we adapt to this new situation? One has to step forward, no matter if one is in a weak position. We will be welcomed by those above us.
To end
We are going to enter a period in which there will be changes. These ones will be positive and come from outside. We won't take part directly in these changes, but we will have to adapt to the new situation. Every activity related to above will find a positive answer. Everything will be just fine. Excellent luck and success.
sentence
Supreme good fortune. - Success.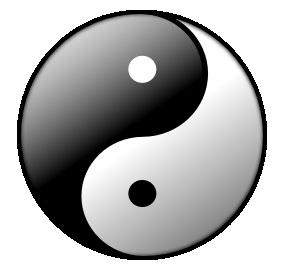 tonalityThrow the coins (i-ching)
HEXAGRAMS
Other free psychic readings
Hidden Truth Tarot
We all have or have had inside us unresolved feelings even though sometimes we are not aware of them. Inconveniences, difficulties and complications ...
Part of Fortune
In astrology, the Part of Fortune, sometimes called Fortuna, is the most popular Arabic Part. Arabic Parts are sensitive points in a chart. The Part of Fortune represents worldly success, and is associated with the physical body and health as well.
Tarot Card Meanings
earn the basic meanings of Tarot reading through explanations of the Major Arcane, Minor Arcane and Court cards in Thirteen`s Tarot Card Meanings.
Moon Sign
The Moon represents human psyche. The emotional body of man. It's indicative of a person`s emotions and feelings. It gives an intuitional nature, taste, youth, love of poetry, music, attractive looks and sensuality.