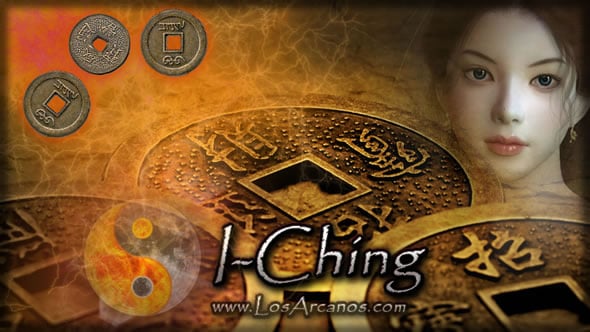 I-CHING Hexagram #51
"The Arousing"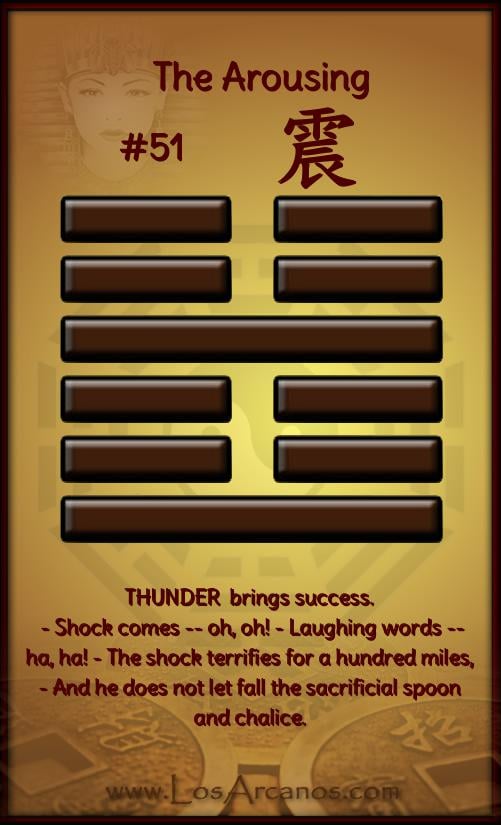 Chen The Awakening, Thunder Chen The Awakening, Thunder. The hexagram depicts the eldest son, who rules with energy and power.
It shows the man that fear leads to caution, and this one to happiness. Wisely accepting fear, men give uprightness to their lives.
To get started
We are at a stage of great convulsions. We have sufferd and even still we suffer one. This, itself, is not bad. It is only that we can't stay motionless in front of such a movement. One step forward will be enough. Then, everything is extremely easy and it is developed.
To end
We are about entering a stage of great movements. Everything will seem altered. The commotion from ouside might freeze us, leave us with no defense. However, fear will bring happiness. How does this happen? We can't allow it leave us motionless, we have to go on in spite of all this. We will act easily. Huge development and great success.
sentence
THUNDER brings success. - Shock comes -- oh, oh! - Laughing words -- ha, ha! - The shock terrifies for a hundred miles, - And he does not let fall the sacrificial spoon and chalice.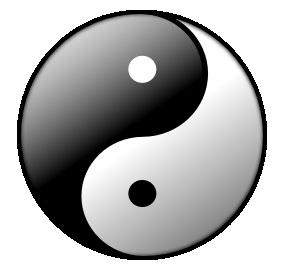 tonalityThrow the coins (i-ching)
HEXAGRAMS
Other free psychic readings
Today`s I Ching
Today`s I Ching daily hexagram give us an idea about strengths, people, events and spiritual states that will be important today
Learn Tarot
We propose a fun game for you to learn an interpreter each of the tarot cards, it is very simple and entertaining.
Part of Fortune
In astrology, the Part of Fortune, sometimes called Fortuna, is the most popular Arabic Part. Arabic Parts are sensitive points in a chart. The Part of Fortune represents worldly success, and is associated with the physical body and health as well.
Moon Sign
The Moon represents human psyche. The emotional body of man. It's indicative of a person`s emotions and feelings. It gives an intuitional nature, taste, youth, love of poetry, music, attractive looks and sensuality.