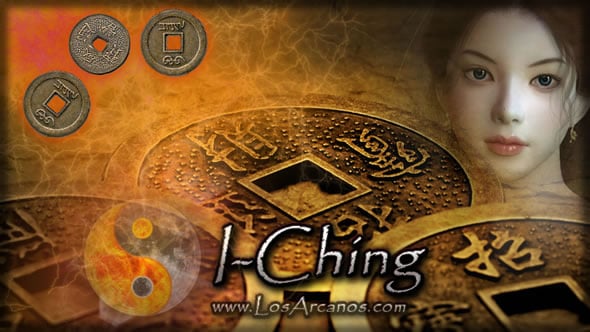 I-CHING Hexagram #7
"The Army"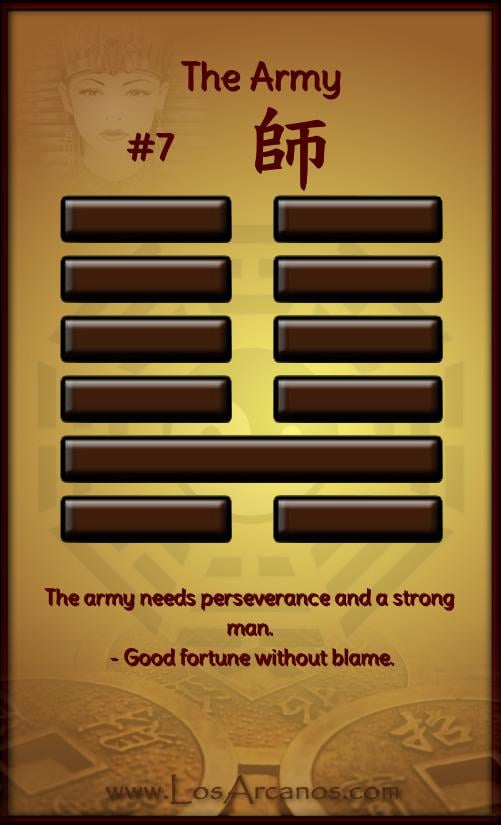 K'un The Receptive, Land. K´an The Abyss, Water. It symbolizes water into the land. In the same way that the military forces is based on people- invisible in peace times, but always used as a source of power. The trigrams' attributes are hazard, up; obedience, down. It belongs to the nature of an army, which in its insights is dangerous, and discipline as well as obedience must rule. The line that controls the hexagram is the nine, strong in the second place. It represents not the leader, but an efficient general who keeps the army's obedience by exerting his authority.
It shows the man what discipline and experience can make. By means of honest fight and the search of leaders according to the circumstances, one can be in good terms in every situation.
To get started
We are under such pressure which makes us hesitate, that doesn't allows us to revise our actions. This pressure comes from outside, and we can't find the moment to peacefully think about our present. If there are joints, these are forced by special circumstances. We act, so far, as if two different people inhabit our body. We'll find the way to continue our way with a very strict discipline and high- mindedness reflected to those below us. The leader able to deal with these affairs must be an experienced and fair one. If we weren't the most indicated, we should trust another one who plays this role. Success at the end.
To end
We are in our way to a stage of internal and external struggle. We'll be tested for our goals or others'. If we reply properly, with order and discipline; we won't fail; and the leader inside us will come up successfully and will surpass.
sentence
The army needs perseverance and a strong man. - Good fortune without blame.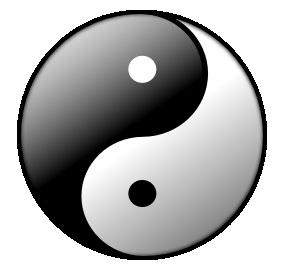 tonalityThrow the coins (i-ching)
HEXAGRAMS
Other free psychic readings
Tarot Card Meanings
earn the basic meanings of Tarot reading through explanations of the Major Arcane, Minor Arcane and Court cards in Thirteen`s Tarot Card Meanings.
Today`s I Ching
Today`s I Ching daily hexagram give us an idea about strengths, people, events and spiritual states that will be important today
Iching
The I-Ching, or Book of Changes, is the worlds oldest book and earliest known intuitive decision-making system. Based on the binary logic of yin/yang, it is used to derive personal strategy and insights based on natural wisdom -- as pertaining to hum
Learn Tarot
We propose a fun game for you to learn an interpreter each of the tarot cards, it is very simple and entertaining.