Combinations for The Devil and The Magician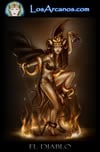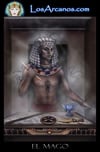 Obsession, sexual desire, lies.
Sadism, unbridled sexuality, sudden changes in sexual habits.
Strange, different, risky work.
A deceitful person, with double purposes.
Sexual magic rituals done by a man.
It indicates a dangerous person; in love, it indicates that we love the wrong person.
Black magic.
This combination is quite explosive when it comes to relationships.
We must be careful because someone may cross our path in our path who tempts us and we will not be able to reject them despite having a partner.
If we don't control those impulses, we can jeopardize our relationship.
If we don't have a partner, The Wizard and The Devil tell us that we can undoubtedly enjoy moments of very intense passion.
In business, we will be able to make decisions that are quite risky, but that will work out well thanks to our ingenuity and creativity.
Beware of the partners, collaborators, advisors that we have in our company because they could play a trick on us.
If we are employees, we will not have difficulty doing our work and we will feel useful at all times.
Through the combination of The Wizard and The Devil, we talk about obsessions, manipulation, intelligence and materialism.
From the work and professional point of view of the consultant, they evoke success, the capacities of the being and its use for success, and its use for success, but they also provide guidance on emotional submission and spiritual exhaustion.
It is also about emotional attachments to material things, or to material life, which causes the loss of essential awareness and affective value to what is spiritual and truly indispensable in the life of the individual.
.

The Devil Reversal and The Magician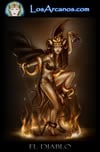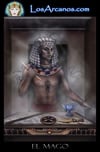 The person we love is not entirely trustworthy. He's attracted to you but he's afraid of relate.
The Devil and The Magician Reversal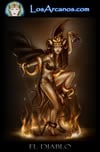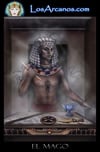 Negative person to be guarded from.
The Devil and The Magician Reversal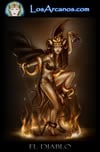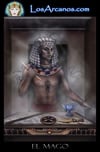 They are fighting temporarily.