The Fool References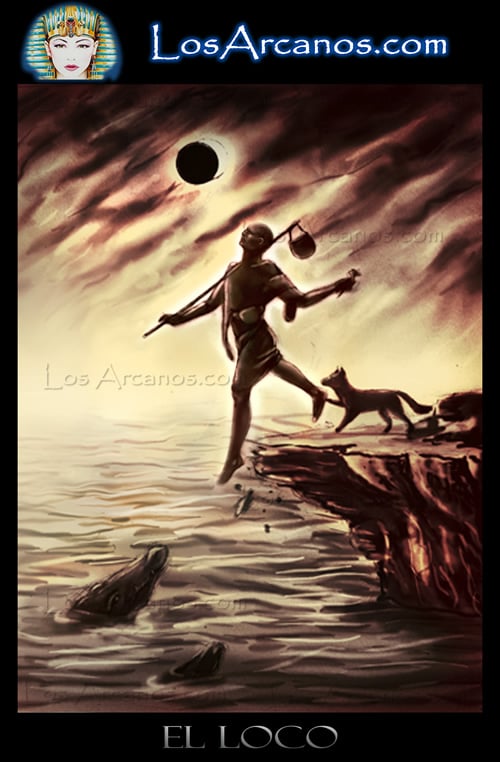 1. BEGINNING AND END
2. THE INSTINCTIVE
3. NEW POINTS OF VIEW
4. THE ETERNAL SEEKER
5. UNCONSCIOUSNESS
6. INNOCENCE
Key "ENERGY"
DIVINATORY MEANING
It is a card of infinite possibilities. The bag on the back indicates that it has everything you need to to be happy, you just have to stop and unpack that bag. You are on the path to a fresh start. Sin However, this card has a warning: we must stop daydreaming and fantasizing, we must be vigilant the steps you are taking, so as not to fall and end up being foolish. You have to learn from mistakes; the decisions you make in the subject you are consulting about, they will mark a new direction in your life and perhaps that of other people as well. When you have the clear ideas, you will be able to see the new goals more easily, will power will increase and you will be able to overcome any fear that arises around that topic. Hard work, honesty and ethics are the most important thing; the use of wisdom and trust in marriage and relationships will provide a firm foundation on which to work. This letter can also mark the origin of a new beginning, and tells the consultant to follow the impulses of his heart above those of the brain.
Advice
Do not be discouraged, continue on the path you have begun. If you get this letter when you You have to face some crossroads in your life, the Fool tells you to believe in yourself and follow the dictates from your heart, however crazy they may seem. Take the risk of doing that crazy thing that You've been chasing for a long time. You don't know where you're going to end up, but I'm sure you're going to learn a lot from that new situation. Places: Workshops, foundries, kilns, barracks.
Relations
Number 400, Runa Jera (the eternal flow), Hebrew letter Tau (reward or seal), astrological element SCORPION, color BLACK.