Angelic Tarot
Focused on the recognition of parallel and high energies that are part of our reality, it consists of 78 letters representing seraphim, cherubs, thrones, dominations, virtues, powers, principalities, messengers, angels and archangels.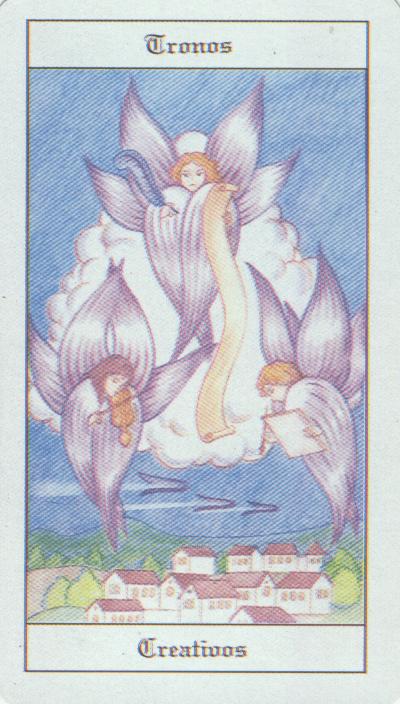 arrow_back_iosPrevious
arrow_forward_iosNext
In these letters there is nothing aesthetically designed, nothing done without reason. All the details have been carefully thought out so that they act in our unconscious, so that the Angels can contact our mental polarities and be incorporated into our daily events.
keyboard_backspaceView All Tarot Decks
Click on each card to see it in detail
keyboard_backspaceView All Tarot Decks
arrow_forwardLearn Tarot
Learn the meaning of Tarot cards with this fun game, guess based on its description to which Arcanum corresponds. Read the description of the Arcanum of the Tarot that we show you below and based on what it suggests, its meaning, select from the four cards that we show you, which is the correct one.
You May Also Like
Daily Tarot Horoscope
The Today`s Tarot will give you an idea of what your day might look like today. If you don`t like what it has to say, maybe changing your mindset to something more positive or ...
Astrology Chart
Astrology studies the position and movement of stars. Thanks to their understanding and surveillance, we can establish a relationship between what happens in the sky
Crossroads Tarot Spread
The Crossroads Tarot reading is generally used when the consultation is about an issue with two different ways to select when we are really ...
Tarot in Favor and Against
Tarot reading in favor and against shows the two different ways that a given situation has and which aspects are in favor and which ones are against