King of of Pentacles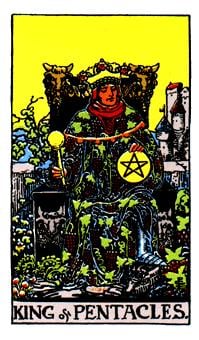 Knight [King] of Disks A married man, wealthy and clever in money matters. Patient and laborious, he is an experimented chief and a reliable ally.
---------- Reversed ----------
Vicious and greedy man. Beware or gamblers or speculators. Easy to bribe, he may be a dangerous man.