Card number: 13 - Wealthy Man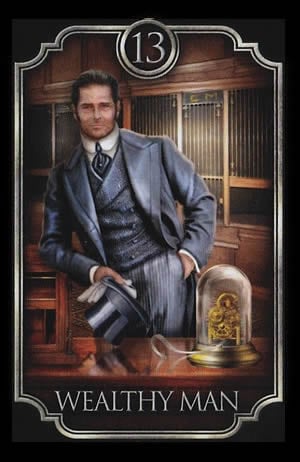 Type of Card: Positive
Card Description: 13 - Wealthy Man
It is a positive card that is closely linked to the business world. You could be warning us about the next arrival of a job or a company that may be interested in our services. He may also be representing a man with leadership capacity capable of carrying out successful projects.

In the sentimental field, it is a card that moves away from the emotional aspect of the couple and indicates that both enjoy good economic stability.

If there are financial problems at the time of the roll, this card predicts a noticeable improvement in all aspects and the arrival of money.