King of of Swords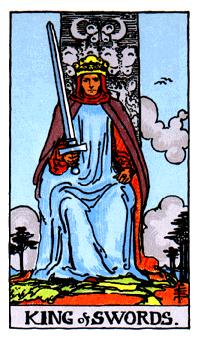 Knight [King] of Swords This man may be a very good ally or counselor. He is clever and self-controlled and has some authority. Also is modern, analytical and very strong. The card may also mean a lawsuit.
---------- Reversed ----------
Deceitful and malicious man. He may be a dangerous enemy, violent and powerful.